Mill Valley for $1,850,000 vs. San Anselmo for $1,800,000
Posted by Cari Gennarelli on Thursday, May 30, 2013 at 5:36:15 PM
By Cari Gennarelli / May 30, 2013
Comment
Two great properties, same price point, both close to town but completely different cities in Marin County. I talk to buyers every day either moving from San Francisco or across country that want to live in Mill Valley. Mill Valley has so much to offer. Great for families, quaint European style town center, good restaurants, 2 Whole Foods markets, great schools but the #1 reason my clients want to live in Mill Valley. Any guesses?  It's close proximity to San Francisco.
When buyers start the process of searching for a new home in Marin they consider and weigh many factors. Weather, outdoor space, a garage,#of Bedrooms and bathrooms, square footage, pool vs no pool, etc. When you work downtown San Francisco or along the penninsula you also have to factor in commute time. No one wants a long commute.
Per square foot, Mill Valley averages $550-650 per square foot, while San Anselmo averages $450-520 per square foot. In addition Mill Valley can be wetter and colder than San Anselmo in the spring, summer and fall months. Mill Valley gets a heavy dose of fog that rolls over Mt. Tamalpais and through the gate.
Both cities have highly rated schools, a variety of properties, great town centers and a family friendly lifestyle. San Anselmo does make for a longer commute to SF but I find plenty of clients willing to make the drive for more house and warmer weather.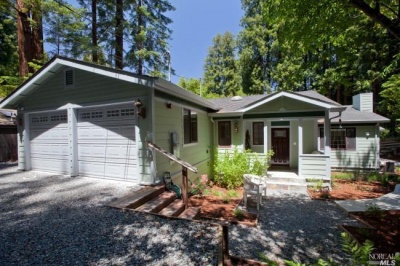 39 Ethel Avenue, Mill Valley is listed at $1,850,000. It boasts 4 bedrooms and 2.5 bathrooms, a spacious open floor plan, 2351 square feet on a .289 acre lot. It sits amongst the redwoods but gets good sun and is just a quick stroll into downtown Mill Valley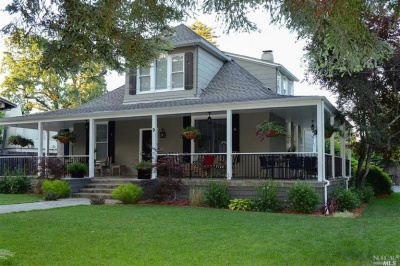 9 Grove Lane, San Anselmo is listed for $1,800,000. It also have 4 bedrooms and 3 baths. Beautiful grassy front and back lawns with 3097 square feet on a 14,000 sf lot.
Both homes have been tastefully remodeled, both are close to town.
Which would you choose? Mill Valley with it's easy access to SF and lively town center or San Anselmo with it's warm Summer days and nights, spacious outdoor area and a bit more square footage. Personally I could live in either of these homes. They both offer great casual California living at it's best!
If you would like to see these homes in person, call me! I have a feeling in this hot market these two remodeled beauties will go quickly!