Mill Valley Annual Art Festival - September 25 & 26
Posted by Ken Fox on Thursday, September 23, 2010 at 5:38:43 PM
By Ken Fox / September 23, 2010
Comment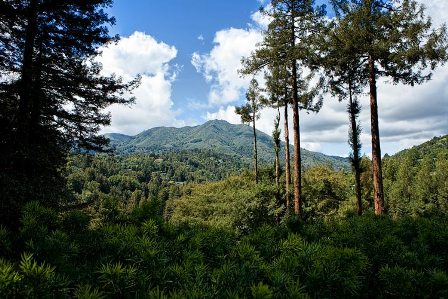 Nestled in the heart and the soul of Mount Tamalpais, the sleeping beauty as the Miwok Indians referred to her, Mill Valley is a special place in people's hearts and homes.First I think people fall in love with the charm of downtown; the piazza at the center where people gather for coffee or play dates with the kids, the theatres, art galleries and the wide array of shops and fine dining.The Depot Bookstore and Café at the base of the piazza used to be the old train station that brought visitors to Mount Tamalpais from San Francisco via Sausalito by way of ferry prior to the Golden Gate Bridge being built. The piazza is also the starting point for the famous Dipsea Foot Race – the oldest foot race in the country.100 years strong now, and a really fun 7 mile run from downtown Mill Valley to Stinson Beach.
There are many community events in Mill Valley that bring people together locally and from all over the bay. This weekend's special annual event is the Mill Valley Art Festival.It takes place at Old Mill Park in an old Redwood tree grove just a couple blocks from town. Enjoy the art while enjoying the sights and smells of the Redwood trees. It's refreshing!In addition to the festival, most shop owners will be having a sidewalk sale.The weather is supposed to be superb this weekend as well. Finally summer!
There are many reasons why people fall in love with this town. It's no wonder why Mill Valley is the most desired town to live in Marin amongst the majority of my clients. I am sure my unbridled enthusiasm for my home town is an influence too, but nonetheless a special place definitely worth considering if you are moving to Marin.
Feel free to contact me if you would like to learn more about Mill Valley.