Marinwood gets a new supermarket: Marinwood Market to open soon!
Posted by Hilary Davis on Friday, September 30, 2011 at 1:06:03 PM
By Hilary Davis / September 30, 2011
Comment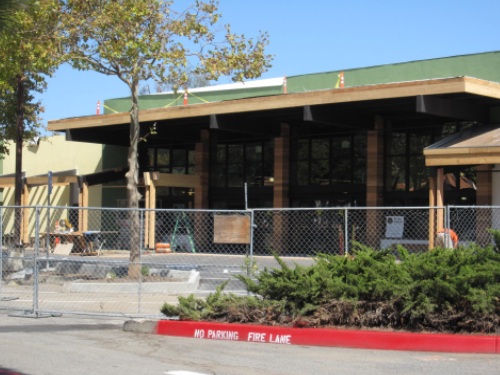 When we moved from Terra Linda to the Marinwood Lucas Valley neighborhood, I felt a bit lost without Scotty's, my beloved neighborhood market. I cherished the convenience, selection of food and friendly service they offered.  Just about the time I got Bell Market in Marinwood all figured out-they closed! For the last 6 years all of us in the Marinwood, Lucas Valley and Mont Marin area have been market-less. Countless meetings have taken place and endless ideas have been presented as to what should become of the now deserted Marinwood Plaza.  One idea was unanimous; we all wanted a local supermarket.
The wait is almost over. Boardwalk Market, formerly in Tiburon for 26 years, is planting new roots in Marinwood and opening the Marinwood Market. The grand opening is scheduled for October 15th and 16th, although I heard there may be a "soft opening" a bit earlier. I can't wait for this full service market to open; deli, sushi and coffee bar, fine selections of produce, food and wines-it is going to be great! They even plan to have an outside eating area.
There is a Farmer's Market every Saturday in the parking lot next to the market, and it is my understanding that it will continue to operate, which is good because my 5 year old son and I have a ritual of eating cheese and multi-seed bread sticks from the fresh bread vender on Saturday mornings while listening to some live music.
Currently there are 102 properties that are actively on the market in the 94903 zip code ranging from $85,000-$1,699,000.  A fine selection indeed!  The new owners to be will soon reap the benefits of a fabulous new neighborhood market.  If you or someone you know is interested in looking at homes in this north San Rafael community, or if you'd like a complementary evaluation of you home's current market value-please call me today.  I am actively helping buyers and sellers throughout all of Marin County will their real estate transactions and would love to give you  an informed assessment of today's real estate market.
Hilary Davis, REALTOR (415)235-3133 [email protected]