Marin Real Estate Update | Single-Family Home Market Up October 2011
Posted by Marin Modern Team on Saturday, November 19, 2011 at 4:40:19 PM
By Marin Modern Team / November 19, 2011
Comment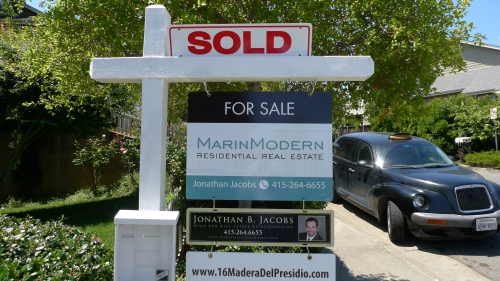 October is often seen as the beginning of the slow period in real estate. Not so in Marin County. Single-family home sales were up in October 2011. There were 157 homes sold this year as compared to 152 in October of 2010 according to the Marin IJ. Prices of Marin single-family homes were also up October 2011 versus October 2010. The median price for single-family homes sold during this period rose from $740,000 to $749,000.
Condo sales also increased in October from 39 sold last year to 49 closed in 2011, which is a 25.6% increase. However, the median price for condos sold in October 2011 fell from $350,000 to $325,000 or a 7.14% decrease. This can be attributed to the number of distressed condos in Marin County. A significant number of foreclosures on condos and short sales have continued to put downward pressure on prices. In fact, 40.4 percent of condo sales in October 2011 were distressed properties. This did not change much from October 2010 when 41.9 percent of Marin condo sales were distressed.
Find out how I can provide a highly effective solution to purchase your
dream house in Marin
, or to sell your Marin home with the best possible terms in today's market, by combining Internet expertise, access to our database of thousands of buyers, key relationships and other tools. For assistance in purchasing your home, or to schedule a complimentary consultation regarding a marketing strategy to sell your home,
contact Jonathan B. Jacobs
.