Marin Public Schools Score High on API Test
Posted by Marin Modern Team on Friday, October 12, 2012 at 10:11 AM
By Marin Modern Team / October 12, 2012
Comment
Today, the Marin Independent Journal published the 2011-12 API Scores for the Marin Public Schools. Marin public schools continue to score well above the 53% of schools statewide in academic achievement according to the recently published figures. In addition, all but three of the Marin school districts posted gains from the previous year. According to Thomas Lohwasser, superintendent of San Rafael's Dixie School District, "you can't always judge a school by its test scores but the 11 point jump in score validates our efforts."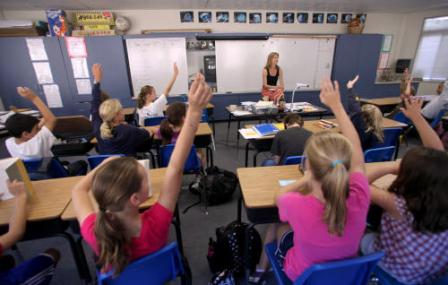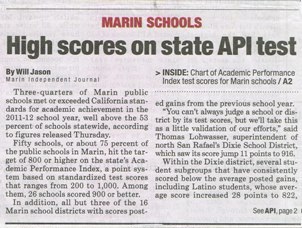 To check out the scores for individual schools, click on the link to the Marin Independent Journal article. Some highlights are districts with significant gains, Kentfield, Lagunitas, Ross and K-8 in the San Rafael City Schools. Reed Union School District in Tiburon scored the highest with Reed's Bel Aire Elementary scoring the highest in the county.
Schools matter, not only because they educate our children, but they also determine where families choose to buy a home and the real estate values in those neighborhoods and communities. As a long-time resident of Marin County whose family has attended Marin public schools and had the benefit of a great education, I understand how important this is to families with school age children. I've sold real estate throughout the County for over a decade and welcome the opportunity to put my knowledge and experience to work for you.
Janis Peterson, Realtor, 415-271-3109 or [email protected]