Marin Modern QR Code for your iPhone or Android Device
Posted by Marin Modern Team on Monday, March 5, 2012 at 12:36:15 PM
By Marin Modern Team / March 5, 2012
Comment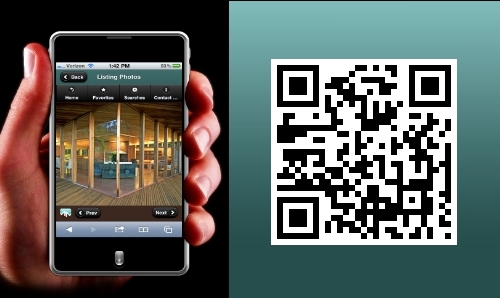 For our Marin real estate clients that are "on the go", we wanted to remind you that you can quickly and easily search current property listings in Marin County from your Apple iPhone or Android powered smartphone.  
The QR Code presented above will link you directly to our Marin real estate search page designed specifically for smartphone users (or users can go directly to mobile.marinmodern.com from their phone's web browser).    Using this application, users can:
Perform proximity-based property searches which will display nearby properties for sale,
Perform standard property searches across a range of criteria including City, Street, Zip Code,MLS #,  and Keyword,
Preview scheduled Open Houses in Marin by City & Price Range (no need to wait for the Sunday paper!)
Access and review Saved Favorite Properties and Saved Property Searches on Marin Modern,
Obtain driving (or walking) directions to properties of interest,
Contact your Marin Modern Real Estate Agent quickly for additional information regarding properties of interest.
We are delighted to offer our clients this new mobile search platform and would encourage you to check it out now by using the QR code above to access our mobile search page or by simply entering mobile.marinmodern.com on your phone's browser.  
Adding a Marin Modern Mobile Search Icon to your iPhone
Note that you can also ADD the Marin Modern mobile search function to your iPhone very quickly and easily by following a few simple stempls from your iPhone:
Open your Safari Browser,
enter "mobile.marinmodern.com" as the URL.  This should take you to the mobile search homepage.
Hit the center button on your iPhone (the button is located in the footer of your screen and appears as either a "+" symbol or a rectangle with an arrow coming out of it).    This will then call up a second screen where you will see the option to "Add to Home Screen". (see screengrab below)
Click on the "Add to Home Screen" button to add the Marin Modern Mobile Search icon to your iPhone.   You have the option to rename the button and we'd suggest using "Marin Modern" for simplicity sake. 
That's it! In the future you can simply get to our mobile search feature by selecting the Marin Modern icon from the list of available applications on your iPhone. Happy mobile surfing compliments of Marin Modern Real Estate!