Marin Modern Opens New Office - check out our new Digs!
Posted by Marin Modern Team on Wednesday, May 2, 2012 at 9:20:17 PM
By Marin Modern Team / May 2, 2012
1 Comment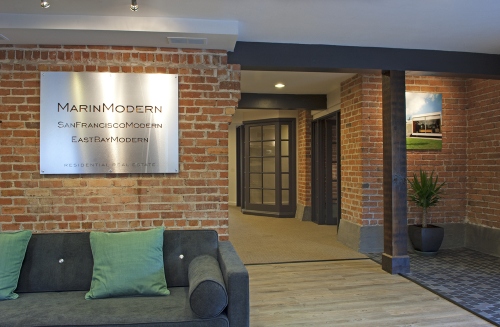 I'm delighted to announce the opening of a new Marin Modern Real Estate office to better serve the needs of our clients and agents throughout Marin County.
E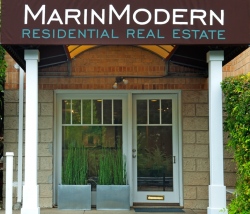 stablished more than 5 years ago as a boutique Bay Area real estate firm specializing in modern, architectural homes, our company has become one of the fastest-growing residential real estate firms in Marin County as well as a "top 10" real estate brokerage in Marin for both sales & transaction volume.
Our approach, which involves selectively recruiting and hiring highly knowledgeable, tech-savvy and full-time, client-focused real estate agents and providing them as well as their clients with meaningful tools and technology to help make them successful in today's market, has helped our company achieve significant double-digit growth in both sales and transaction volume every year since our inception.  While we are still recognized as a leading authority for modern and mid-century modern homes throughout the Bay Area, we have successfully expanded outside of this niche and assist client with diverse architectural preferences and budgets.
As the owner of Marin Modern Real Estate, I'm extremely proud of what we've accomplished over the last 5 years.  Despite the challenges faced by others in our industry, our growth has been purely organic and has not come as a result of an acquisition, dramatic headcount expansion, or even by opportunistically riding the foreclosure and short sale wave.  Instead we've hired great agents, provided them with technology and tools that actually matter and help them succeed, and worked as a cohesive team to succeed and grow in a market that has been so difficult for many others.
To accommodate the needs of our expanding agent & client base, i'm pleased to announce the opening of our new office at 2144 Fourth Street in San Rafael. 
Our new Marin Modern office is a strong reflection of our high-tech, high-touch brand.  We designed the space to have a comfortable, brick & timber loft feel to it; however, we also respected the need of our clients & agents to have relaxed, private meeting space.  I believe we succeeded in achieving both objectives while also infusing the office with a lot of technology and eco-friendly design principles.
Thanks to everyone for particpating in our success and please swing by our new office to check out the new digs!  If you are full-time, productive and tech savvy agent interest in a career with our firm, please contact us.
RENEE ADELMANN, Owner & Realtor  
Marin Modern Real Estate / East Bay Modern Real Estate / San Francisco Modern Real Estate