Marin Modern - First to Deploy imageSurge Technology in California!
Posted by Marin Modern Team on Tuesday, December 17, 2013 at 12:11:20 PM
By Marin Modern Team / December 17, 2013
Comment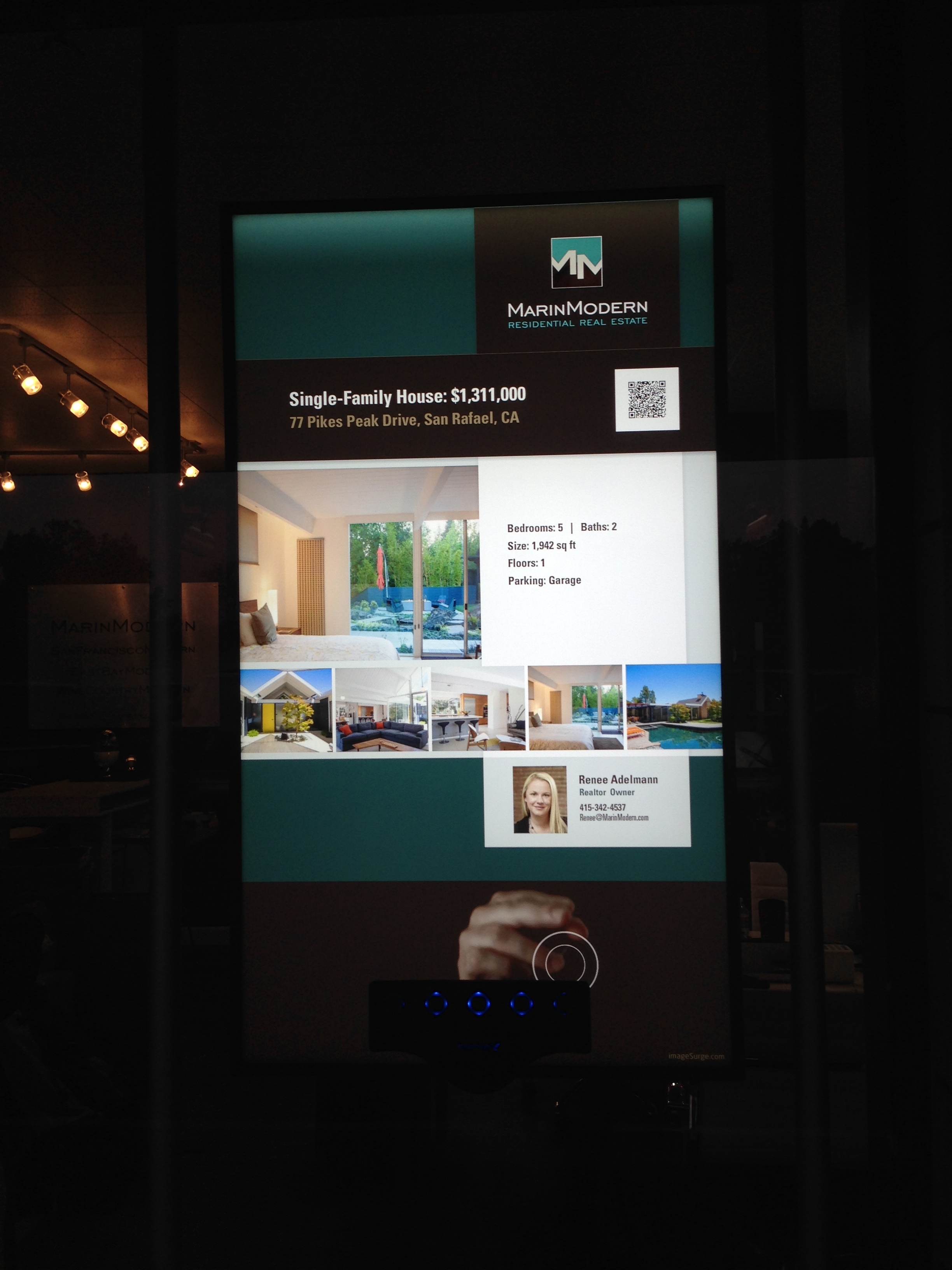 Marin Modern Real Estate is the first real estate brokerage in California to utilize imageSurge Interactive Real Estate Storefront™ Technology. You're probably wondering what that is... Well, imageSurge's Interactive Real Estate Storefront™ Technology allows consumers to search and view real estate listings from outside a real estate office storefront using through-window, touchscreen technology.
The company's patent-pending interface technology is the only one of its kind to operate through any type of commercial windows, including Low-E and double-pane. The product can also be utilized to provide details about open houses and community events; supports video and through-glass audio; and offers street-side usage statistics. imageSurge, the company that developed and markets the technology, won the 2013 Innovative Technology Award at the Inman Real Estate Connect Conference, hosted by Inman News in San Francisco. Inman News is a resource that real estate agents and brokerages use around the world for accurate, innovative, and timely information about the industry.
The Interactive Real Estate Storefront™ has been customized to meet the needs of consumers interested in searching for, and obtaining information on, Marin County real estate. Additionally, the Marin Modern display include QR codes, which passers-by with smartphones can scan to get more information about a listing, and text numbers so that passers-by can contact a Marin Modern Real Estate Agent at any time. The interactive display can be seen at the company's new storefront location at 633 Del Ganado in San Rafael. 
We are located right next door to Three Twins Ice Cream. Be sure to stop by and use the interactive display next time you're in the neighborhood!