Marin County's Farmers Markets!
Posted by Pam Theroux on Wednesday, April 1, 2015 at 7:11:34 AM
By Pam Theroux / April 1, 2015
Comment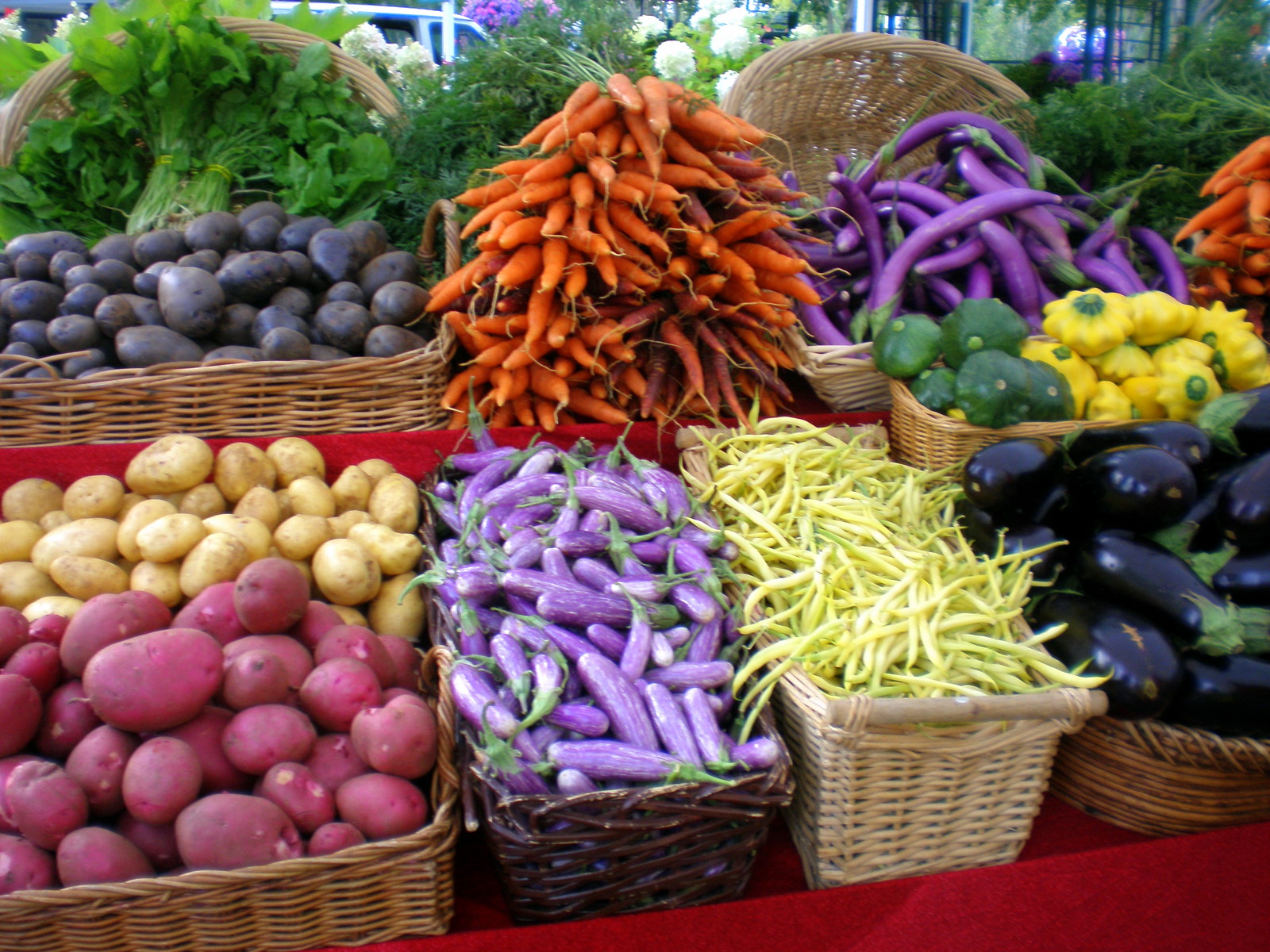 It's that time again....the time when many come out to any of the many Farmer's Markets in Marin County.  Although some run year-round, others are seasonal.
The markets offer local and nearby grown fresh produce, flowers, bakery goods, local food trucks, music, as well as arts& crafts and kid zones...not to mention the great and eclectic mix of shoppers!  It's a fun place to run into old friends and make new friends while strolling the markets, munching on free samples and just being outside!
Since you can find a market every day of the week, I've assembled the list below for ease in finding ones you'd like.  I invite to try them all throughout the season!
Sundays
      *  San Rafael-Year round @ Marin Civic Center parking lot, 8a-1p  
      *  Sausalito-June to Nov. @ Dunphy Park , 10a-2p
Tuesdays
Novato-May to Sept. @ Grant Ave. (downtown), 4p-8p
Ross Valley Farm Stand-June to Oct. @ Marin Art & Garden Ctr., 1p-7:30p
Tam Valley-May to Nov. @ 219 Shorline, 3p-7p
Wednesdays
Corte Madera-Year round @ Town Center Shopping Ctr., 12p-5p
Fairfax-April to December @ Bolinas Park, 4p-8p
San Geronimo Org. Farm Stand-June to Oct. @ SG Valley Comm. Ctr, 1p-7:30p
Thursdays
Ross Valley-May to Oct. @ Marin Art & Garden (on SFD), 3p-7p
San Rafael-Year round @ Marin Vets Memorial Auditorium parking lot, 8a-1p
San Rafael-April to Sept. @ downtown 4th St. (bet. Lincoln & B St.), 6p-9p
Fridays
Bolinas-Year round @ 95 Olema-Bolinas Rd., 2p-6p
Mill Valley-Year round, CVS Parking lot on Blithedale, 9:30a-2:30p
San Anselmo Org. Farm Stand-June to Oct. @ SA Town Hall ,, 11a-7:30p
Saturdays
Larkspur-Year round @ Marin Country Market, Larkspur Landing, 9a-2p
Marinwood-Year round @ Marinwood Plaza, 9a-2p
Point Reyes-June to Nov. @ Toby's Feed Barn, Hwy 1, 9a-1p
Woodacre Org. Farm Stand-June to Oct. @ San Geronimo Valley Dr., 9a-5p