Marin County----Staging Your Home for Maximum Sales Results!
Posted by Fred Anlyan on Sunday, February 23, 2014 at 11:33:16 AM
By Fred Anlyan / February 23, 2014
1 Comment
You know about Staging!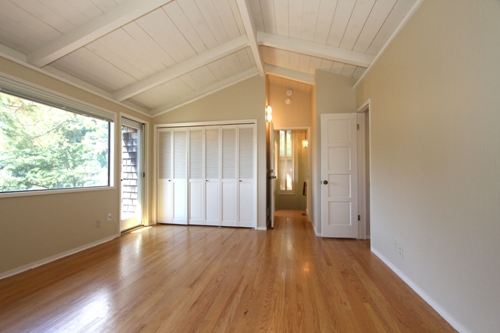 You've visited beautiful Zen-like homes with abundant, elegant, uncluttered space everywhere, and wondered if anyone actually lived there. Staging is an art. A good stager will appeal to your senses---- Peaceful, attractive living areas, perhaps with colorful paintings, flowers, even the smell of fresh-baked cookies. Just enough furniture to suggest possibilities, and little enough to create an illusion of space in which you can imagine your own sanctuary. A good staging job is subtle, welcoming, alluring, and it sets a mood. But is it worth it the money? My own experience as a Listing Agent would lead me to respond with an unequivocal "yes", and a large majority of my colleagues would agree. Read the following short story and then decide for yourself!
Here are a couple of photos of a listing that went on the market really quickly. After a couple of weeks with no offers, the owners agreed to a very minimal amount of staging. The transformation was dramatic. Agents and buyers coming back for the second time said it looked like a different home. It went into contract and sold quickly.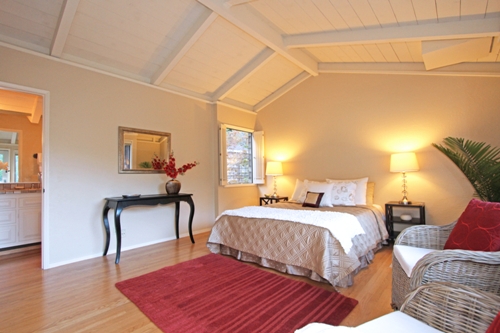 Same Home. Same Bedroom. Which would you choose?
For Maximum Results, prepare your home carefully before placing it on the market. Contact your experienced local real estate professional. As Mom used to say, "You never get a second chance to make a good first impression".