Marin County Schools-How do I decide?
Posted by Lea Kuehnhackl on Saturday, July 30, 2011 at 6:34:59 PM
By Lea Kuehnhackl / July 30, 2011
Comment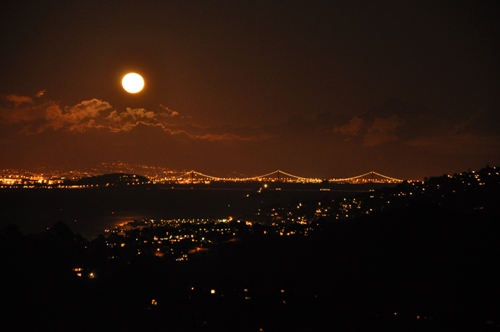 Deck Views from Mill Valley, California
So, you've made the decision to move to Marin County. On top of all of the other things that pop up during a move (home inspections, price negotiations, etc), you need to choose a school for your kids. One might think that this is a quick and easy decision- just send them to the school in your neighborhood, right? Not necessarily. The school that you choose to send your child to is going to be one that is instrumental in shaping them as a human being, so it is best carefully thought out and planned. I have complied a few things that will help you when it comes to deciding where to send your most precious cargo.
Talk to other parents. They will be the ones who can tell you all the great things about the school, and the things that might need improving.
Take a tour of the school. Is it a place you can imagine your child spending 9-10 months of their lives? If possible, arrange to observe in a classroom in the grade that your child is going to be in. This will give you an idea of what a typical day is like, and how certain things are done.
Ask about class size. Many schools are doing away with class size reduction (even in the private schools), so if having no more than 20 students in a class is of utmost importance to you, be sure this is one of the first questions you ask. If all of the schools in your district have done away with class size reduction, and having your child in a room with 30 students is not something you are willing to do, look into nearby schools. Are interdistrict transfers allowed?
How much time is devoted to "specials" such as art, gardening, music, library and PE (don't assume PE is taught in all schools anymore. Some have done away with it completely.). It is important that there is a balance of academics and special subjects.
Is there a lot of parent involvement not only in the classroom but school wide?
Are there programs in place that challenge those who need it, and provide extra help for those who are struggling?
Do teacher collaborate with each other or do they work as individuals?
Check the API scores. These scores are just one component that should be used in choosing a school, but it gives you a starting point. Great Schools is a wonderful resource to view the scores and see the ratings of the school.
Just because the school is private, or in a really great neighborhood, doesn't necessarily mean it's a wonderful school. And just because a school might be in a less desirable part of town doesn't mean it's going to be a terrible school.
Take the time to carefully consider your options. Overall, you want to be comfortable in your decision.
While there are many things to consider, I hope this will serve as a starting point in your search for a great school in Marin County.
Lea Kuehnhackl-Realtor 415-381-9394