Marin County Homes for Sale with Land - 66 Grove Hill Avenue South, San Anselmo, CA 94960
Posted by Cari Gennarelli on Tuesday, September 6, 2011 at 6:54 PM
By Cari Gennarelli / September 6, 2011
Comment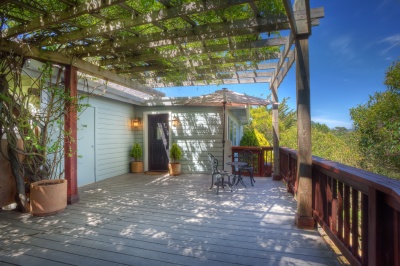 Marin County Homes for Sale with Land - 66 Grove Hill South, San Anselmo, CA 94960
Land, land, land...a premium commodity, especially in Marin County, CA. A tear down or vacant lot in Tiburon can run you $1,000,000. The location, views, prestige of Tiburon demands the high price tag.
I seem to get more and more requests from clients and prospective clients for property with .5 acres or more of land or to purchase raw land in Marin. The reasons vary from wanting privacy and space between neighbors to simply seeing the value in owning a bigger piece of Marin County, and of course building their own version of a dream home. As Mark Twain so eloquently said, "Buy land, they're not making it anymore".
My dad's house, Temporarily off the market (but still available), 66 Grove Hill Avenue South, San Anselmo CA 94960 is a perfect example. It sits on .77 acres and backs up to open space at the top of Red Hill. The property boasts stunning views towards the east, a hillside with original stonewalls and walkways as well a great vantage point overlooking George Lucas's estate.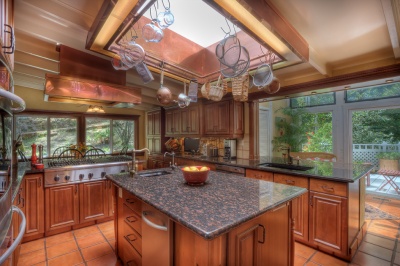 The home, built in 1900 has received numerous upgrades but my Dad and his wife have managed to retain the original charm and vintage feel. Their most recent project was a complete kitchen remodel which included gutting it to the studs and dirt, leveling the floors, upgrading the plumbing and electrical and creating a sophisticated French country feel with custom warm wood cabinets, copper trim and an attached sunny sitting room.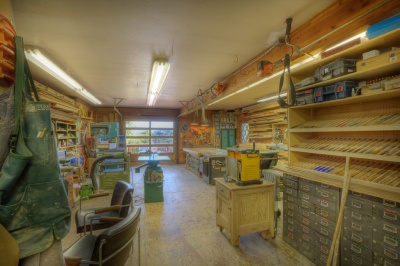 Besides the many upgrades, stunning views, privacy, and surrounding land it also offers an additional 1250 sq.ft wood-workers-dream-come-true woodshop complete with a wood burning stove, dual paned windows, insulated walls and a rolling door for ease of equipment and materials transfers.
Homes in Marin with more than .5 acres of land are not the norm but they do exist. Owning any property in Marin is a wise investment and one with some extra land offers the added value of privacy, space and expansion potential.
If you or someone you know is looking for one of these not so typical properties please contact me or if you would like a peak at 66 Grove Hill Avenue South, It's on the market for $1,250,000. I would be happy to show it to you. You can reach me on my cell at 415.602.4434.