Marin County Fair - Why You Should Go
Posted by Marin Modern Team on Tuesday, June 7, 2016 at 8:36:34 AM
By Marin Modern Team / June 7, 2016
Comment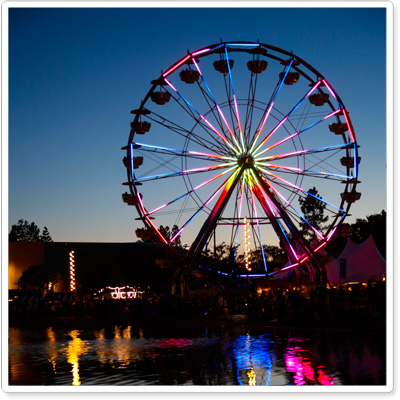 Starting on June 30th and running to July 4th is the 75th Marin County Fair in San Rafael.I love the fair! Especially the bands that play outdoors.
This year there is also the Global Marketplace, plus the usual art,  photography, and a fireworks display every night! Another favorite of mine are the 4-H farm animal competitions. My kids gravitate towards the rides but I think it is more about hanging out with their friends if truth be told
Global Marketplace & Competitions
Showcasing some of the best local and global products and services is the Global Marketplace. Rules are set in place for each vendor to allow the Marin Fair to continue being the "Greenest County Fair on Earth," such as using biodegradable or reusable bags and serving food samples in compostable containers. A Global Marketplace Handbook is provided to to all vendors in order to aide in complying with these "green" rules.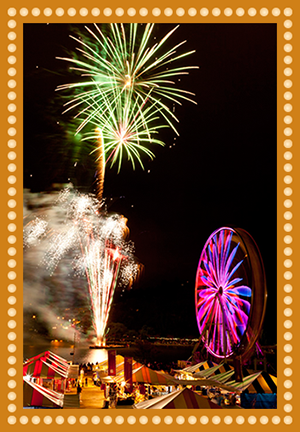 Fair-goers are able to enter dozens of competitions, with plenty of new options to reflect this year's theme: What a Ride! Some examples include designing your own Merry-Go-Round, a fair memorabilia collage, time capsules, decorating a parasol, hats and caps decor, and a baby stroller decorating competition that ends with a parade. Classic competitions also include photography, fine art competitions, arts and crafts, culinary contests, music competitions, winemaking, livestock shows, horse shows, and dog care and training contests.

Attractions

Hit up the classic fair rides, as well as some other unconventional ones! Whether you want to hop on the two Ferris wheels and capture 360 views of Marin, swirl around in the Tilt-A- Whirl, fly high on the swings, or spin around the on the Zipper, there are rides for just about everybody. For something a little more unusual, feel like you're flying on the Cliff Hanger, where you lie horizontally and go for a ride, or step into virtual reality on the Voyager.
As the Marin County Fair is celebrating its 75th anniversary, the firework display will be bigger and better than ever! Produced by Pyro Spectaculars, expect to see rockets, comets, and meteor showers over the lagoon every night at 9:30.

Concerts

The Marin County Fair will host plenty of fun and exciting concerts—have a throwback
evening with Kool and the Gang, rock out to the classics from Foreigner, jam out to One
Headlight by The Wallflowers, sing all the words to Hey There, Delilah with Plain White T's, or get your groove on with Sheila E. Other acts include Orpheus, Sol Horizon, and Matt Jaffe.

Get your tickets for the 75th Marin County Fairhere!