Marin Cake Project: San Rafael teen helps homeless children celebrate!
Posted by Hilary Davis on Tuesday, September 24, 2013 at 12:15:16 PM
By Hilary Davis / September 24, 2013
1 Comment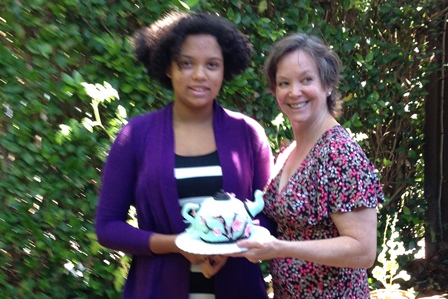 I want to share a heartwarming project that a local teen is dedicated to.  She designs bakes and decorates extraordinary cakes for local homeless children on their birthdays...changing lives one cake at a time.
WHO: San Rafael mother daughter team gives sweetly to homeless children.  My longtime friend Jaime Sass Thomas and her daughter Olivia design bake and decorate extraordinary cakes for local homeless children on their birthdays. They believe every child deserves to be celebrated!
WHAT: It's called Marin Cake Project and was started by Olivia Thomas and her best friend Emily Villavicencio at the end of their 7th Grade year in 2011.  Three years later they are both now high school sophomores.  They started by making a cake for a friend who had not had a lot of birthday celebrations.  They had so much fun and it was so rewarding they wanted to keep doing it. After that they continued for another year together and started making cakes for homeless children at the Marin Family Resource Center. The girls received a $500.00 grant in 2011 to continue their creations from Tutor Corps Foundation (See front page Marin IJ article Aug. 26 2011).  By 9th grade Emily was not able to continue, so Olivia and her mother kept the project going. Olivia and Jaime get a list of the children's names and their birthdays from the shelter, and then they make a really wonderful one-of-a-kind cake for that child. Next month they will be donating their 30th cake.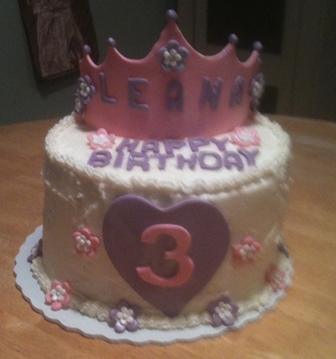 WHY: Their philosophy is that every child is special and deserves to be celebrated. For some of these children this may be their first birthday cake ever.  The parents of the children are often struggling with just the basics of daily living and don't have the extra energy, time, or money to celebrate in the way they would like to. Olivia and Jaime hope that by making the kids something unique and personal it will help the families out and let the children know how special they are.
"As a parent I have always tried to teach my children to appreciate all that they have and to give back and help others, to be able to do this project with my daughter has been a wonderful experience for all involved"-Jaime Sass Thomas. 
Find Marin Cake Project on Facebook.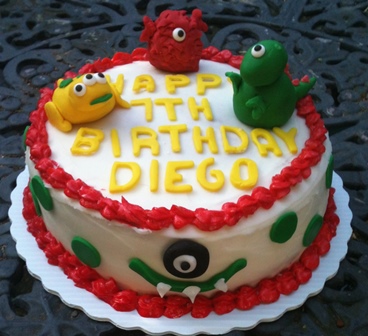 I thank you Olivia and Jaime for sharing your talent and love in a way that puts a smile on a child's face, especially during difficult times.  You are local heroes for sure!
Hilary Davis, Realtor (415) 235-3133 [email protected]