Marin Buyers Want "Green" Upgrades
Posted by Pam Theroux on Thursday, July 7, 2016 at 4:04:15 PM
By Pam Theroux / July 7, 2016
Comment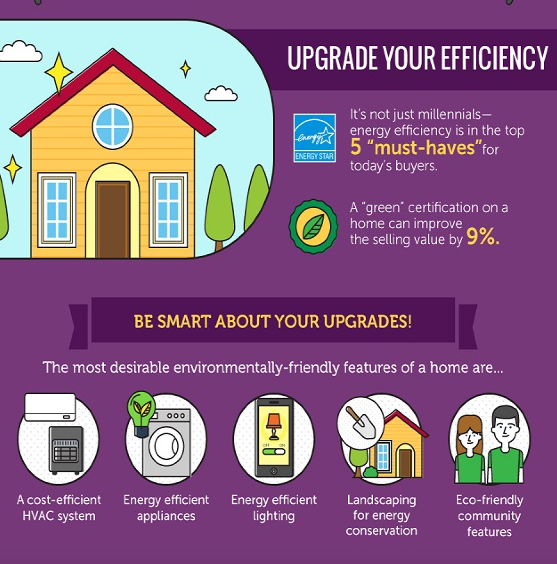 Besides the right Marin neighborhood, right Marin school district and right commute distance to work, one of the most important things a Marin Buyer is looking for is an energy efficient home.  That means a home that has energy star appliances, energy efficient lighting, a cost saving HVAC heating/air conditioning, water saving plumbing fixtures, water saving landscaping as well as an eco friendly community.  Buyers in Marin are willing to pay for these eco upgrades!
Did you know that these few changes can save 50% a year in utility/water costs?  Yup, 'tis true and more and more buyers are looking to have lower monthly utility bills not only because of their eco friendly consciousness but also that savings allows them to have an increased monthly budget.  Reducing  environmental waste in a property and seeing that that increases the value of their home creates a very smart investment for them.
As a Seller, if you are readying your home to sell, besides cleaning, de-cluttering and packing things up, take a look around and if it could use some eco friendly upgrades now is the time to do it:
1. Replace old kitchen and laundry appliances with new energy star ones;
2. Make sure you have the current standard level of insulation that will make the home not only more comfortable but will also save 10-50% on heating and cooling bills;
3. Change out toilets that use more than 1.6 gallons per flush and put in low flow showerheads (some cities/towns actually require this upon selling a home)-if you live in Novato, the North Marin Water District office will give you water saving shower heads and sink aerators;
4. If your windows are not double paned, consider replacing them.  Same with an old furnace and central AC .
Remember to check with PGE and your water districts (Marin Municipal Water and/or North Marin Water District) to see what kind of rebates are available. Additionally, some upgrades to the home may have state and/or federal tax credit advantages, so check with your tax advisor too (solar for one definitely does).
Want more information?  Looking for a home?  Give me a call (415)640-0336.