Marin Ace Hardware: Terra Linda gets a much needed store!
Posted by Hilary Davis on Wednesday, February 29, 2012 at 6:00:17 PM
By Hilary Davis / February 29, 2012
1 Comment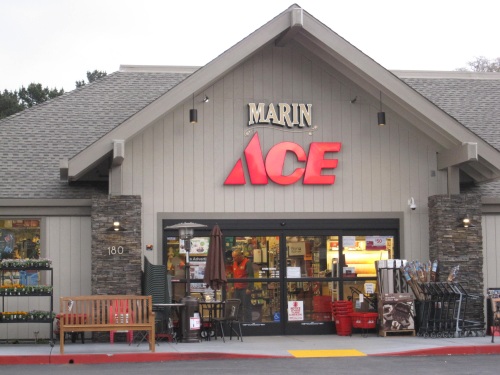 Who knew a hardware store could make me so happy. Well it can and did. All of us up in the northern part of San Rafael  94903  (Terra Linda, Santa Venetia, Marinwood, Lucas Valley etc.) have been without an easy to get to hardware store ever since Pacific Lumber & Hardware closed a few years ago.   Recently I was getting some repairs done in my house and the handyman needed a special light switch. I had about 15 minutes to get it otherwise he was going to have to come back. Luckily Marin Ace Hardware had justopened its doors. My problem was solved quick and easy, as they are located conveniently off the 101 freeway at 180 Merrydale (formerly The Sizzler at 3725 Redwood Highway).
I have been in there now a few more times and the service is great! I have always been greeted with a friendly smile and personally helped in finding exactly what I needed. It is well stocked and clean. There is even a special area that has great eco-friendly toys for children, a favorite spot for my son.
When I help my buyer and seller clients in either getting into or out of a house, we always need to make a trip (or two) to the hardware store...Marin Ace-here we come.
If you are looking to make a move, contact me today.  I have been a great guide for many buyers and sellers in the area and would love to share my expertise with you too.
Hilary Davis, Realtor (415)235-3133 [email protected]