Last Minute Shopping for Mother's Day in San Anselmo Boutique
Posted by Marin Modern Team on Friday, May 9, 2014 at 5:42:49 PM
By Marin Modern Team / May 9, 2014
Comment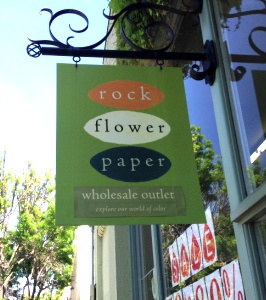 If you're a procrastinator and have waited until the last minute to buy Mom a gift. don't despair.  While biking down Tunstead in San Anselmo early this morning I was reminded of a "hidden" gem, Rockflowerpaper in San Anselmo.  Yes, I know....what the heck does a store with a name like that sell!  All I can say is that it sells lots of beautiful things that Mom will love at Outlet prices. Sure enough when I returned to Rockflowerpaper later today armed with my wallet and ready to buy a couple of gifts, a nice guy with his unruly 1 year old Golden Retriever walked in asking for help with a Mother's Day gift.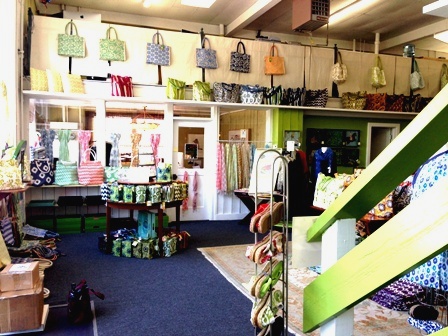 Katie Smith, owner of Rockflowerpaper was a designer for Mulberry Neckwear in San Rafael for 20 years before opening her boutique in San Anselmo.  It's filled with beautiful scarves, tunics, fun canvas shoes and bags of all sizes, serving trays and other house décor items in gorgeous colors and fabrics.  Located in a warehouse-like building with high ceilings and big windows it is irresistible to walk by without stopping to browse.  Even the unruly Golden Retriever was welcomed into the store by the friendly staff.
Although this is the first year I don't have the pleasure of finding that special gift for my Mom, don't let that stop you!  A Mother's Day gift isn't mandatory.  It's just one small way to let your Mom know how much you love and appreciate her. There's still time so no more foot dragging.  Rockflowerpaper is open Saturday from 9:30 to 5 p.m. 
Happy Mother's Day to all.
Janis Peterson, 415-271-3109 or Janis@MarinModern.com