Larkspur Real Estate| Niven Property Sold To Another Developer-Breaking Ground Soon
Posted by Marin Modern Team on Friday, October 7, 2011 at 1:07:31 PM
By Marin Modern Team / October 7, 2011
Comment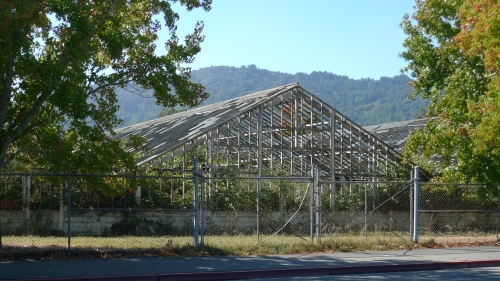 The old Niven Nursery property in Larkspur, also referred to as the Rose Garden site, has been sold to a new developer.  The 16.8 acre property is located in a prime location near downtown Larkspur. It sits between Doherty Drive and Ward Street, next to Hall Middle School, Redwood High School. It was an agricultural site when the Niven family acquired it in 1937. They turned it into a wholesale nursery that sold roses and orchids. About 14 years ago the family began the long process of getting the property rezoned, after indicating that they couldn't run the nursery as a viable business any more.
The purchase included the rights to the plans that were previously approved. The previous developer spent around $5 million doing the necessary steps to get all of the approvals. Any deviation from the approved plans could spark another approval process. The new developer still needs final approval of the plans and the project maps, but The New Home Co. out of Roseville thinks they can break ground in the next few months, and begin sales early 2013. The demolition permits are already being processed.
According to the Marin IJ, the plans call for 29 single-family homes, six below-market-rate cottages and 50 condominiums for seniors. The Larkspur Planning Department had a slightly different breakdown. The deal also included a parcel of land that would be handed over to the City of Larkspur for unspecified uses (that's code for they can do whatever they want with it). Other improvements include revamped drainage and flood control, as well as a pathway for an alternate route for children to access schools. School commute time is not expected to be affected.      
Find out how I can provide a highly effective solution to purchase your dream house in
Larkspur
, or to sell your Larkspur home with the best possible terms in today's market, by combining Internet expertise, access to our database of thousands of buyers, key relationships and other tools. For assistance in purchasing your home, or to schedule a complimentary consultation regarding a marketing strategy to sell your home,
contact Jonathan B. Jacobs
.