Landscaping with Ornamental Grasses
Posted by Hilary Davis on Monday, May 12, 2014 at 3:56:29 PM
By Hilary Davis / May 12, 2014
Comment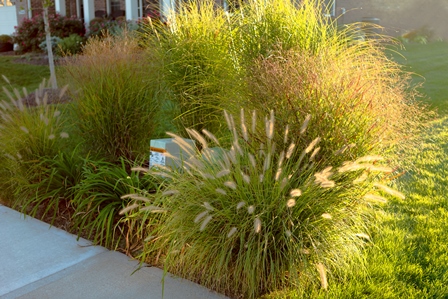 Landscaping with Ornamental Grasses has become quite popular because they provide structure, visual interest and color through many seasons of the year.
These grasses also form deep root systems, allowing them to withstand drought after the first year and most of them are non-invasive-perfect for California!
The grasses come in all different colors (reds, blues, coppers, greens, silver etc.) and sizes.  They can be used as colorful privacy screens or lawn replacements...or wherever you want visual interest. Even in the fall when the flowers fade,  the grasses display glorious seed heads adding texture and vibrancy to any landscape.
Beautiful and drought tolerant-ornamental grasses are a wise choice.
Hilary Davis, Realtor 415-235-3133 Hilary@MarinModern.com