Labor Day Weekend in Marin County-What Shall We Do?
Posted by Lea Kuehnhackl on Wednesday, August 31, 2011 at 9:02:09 AM
By Lea Kuehnhackl / August 31, 2011
Comment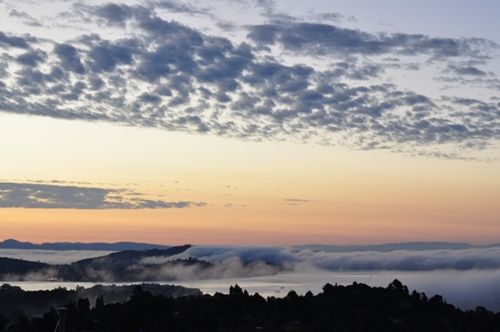 Deck Views from Mill Valley, California
Ahhh, Labor Day. Cue the sad music as it marks the end of summer, and then cue the song "It's the Most Wonderful Time of the Year" as we celebrate the children heading back to school.
 I have compiled a list, a "One Last Hurrah" list if you will, of things that you and your family can do this Labor Day weekend throughout the San Francisco Bay Area.
 If you are looking for something you can do without the kids, check out Sonoma Wine Country Weekend in the beautiful Sonoma Valley. This event is always one for the books!
 If the kids have been begging you to go to a movie, try Creek Park, on the 400 block of Sir Francis Drake Blvd., in San Anselmo. Friday, September 2nd, they will once again be hosting "Film Night in the Park" with a showing of  Young Frankenstein and on Saturday, September 3rd Harry Potter and the Deathly Hallows: Part 1, the movies start at 8pm. Bring a warm blanket, as the nights can get cool.
 If you plan on venturing to San Francisco, on Friday, September 2nd, from 4-8pm Happy Girl Kitchen will be celebrating their Grand Opening in the Ferry Building with lots of delicious food, and free Bloody Marys!
 An event that is always rich in diversity and culture is the Autumn Moon Harvest Festival held in the Outer Sunset District in San Francisco. This is a family friendly event that celebrates the abundant summer harvest.
These events are just a starting point. Now get out there and enjoy your weekend!
Lea Kuehnhackl-Realtor 415-381-9394