Kindergarten in Mill Valley, Is it time?
Posted by Lea Kuehnhackl on Sunday, July 8, 2012 at 1:04:24 PM
By Lea Kuehnhackl / July 8, 2012
Comment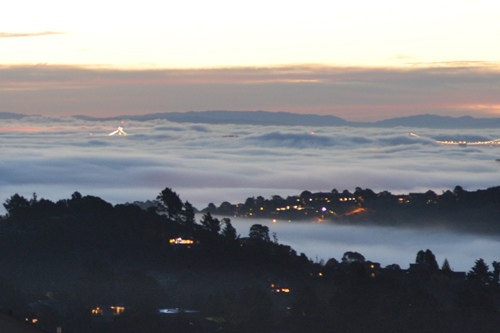 Deck Views from Mill Valley, California
As summer is moving along!  And in the midst of summer camps, family vacations and coming up with enough activities for your kids so they don't self-destruct with excess energy, the last thing on your mind is probably the coming school year.  More pressing topics probably include locating your son's mysteriously vanishing left flip-flop or buying sunscreen in buckets large enough to submerge a full grown human.  But if you're an incoming Kindergarten parent, you may need more than just tissues on your little one's first day; you might need parking karma too.
According to the Mill Valley Herald "A record number of Mill Valley kindergartners have enrolled for the next school year and officials are not sure where they are all coming from. School district numbers show the 2012 school year will be the eighth consecutive year of enrollment growth. In 2004 the district enrollment was 2,234. This year's enrollment is expected to be around 3,138 students." Clearly, this school district is doing something right.
For those of you who are anticipating (or maybe even wavering on) a move amidst your summer plans of fun and sun and just blanched upon reading that news, the Mill Valley School district doesn't start school until September 10th!  Plenty of time for everything summer should contain. 
I have my own theories about this that center around people's unsurprising love of delicious local food, adorable boutiques, and cozy coffee shops, plus the added bonus that living in Mill Valley is kind of like living in a tree house.  A tree house that is probably down the street from a wine bar, a yoga studio, and a park that makes you bummed you're a grown-up. Apparently people with incoming Kindergarteners (like me!) agree: this is a pretty great place to be. 
If you have any questions regarding Mill Valley or Real Estate in Marin, Napa or Sonoma Counties please feel free to email [email protected] or call me.
Lea Kuehnhackl-Realtor 415-381-9394