JUST SOLD: 305 Prospect Dr., San Rafael, CA 94901
Posted by Hilary Davis on Thursday, April 12, 2012 at 7:52:08 PM
By Hilary Davis / April 12, 2012
Comment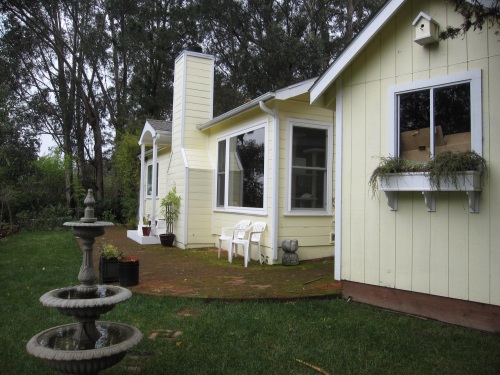 I am so glad to have helped another first time homebuyer become a home owner in Marin. This charming San Rafael Hill cottage with hardwood floors, brick paths, fruit trees and a fireplace has proud new owners! The patience and enthusiasm of my buyer paid off; yep it was a short sale! My client had a good eye and could see not only the property's potential but great value- a house in central San Rafael on a private lot for $395,000.
The market is heating up as buyers are realizing it is time to get off the fence and into a house! Successful buyers always follow these 3 points:
1. Get pre-approved by a local lender or have all cash.
2. Commit to working with only one experienced realtor.
3. Trust that the right home for them will be the one they end up buying-stay flexible.
I serve buyers and sellers all over the North Bay.  From San Francisco to Sonoma, Pt .Reyes to Petaluma, I have the experience and resources needed to help you with all your real estate transactions.  Please call me today for a complimentary consultation.
Hilary Davis, REALTOR 415-235-3133  [email protected]