JUNE is a Great, Great Month of Artsy Fun in San Rafael
Posted by Pam Theroux on Monday, June 8, 2015 at 12:49:34 PM
By Pam Theroux / June 8, 2015
Comment
The month of June is filled with art, music, food & fun!
2nd Friday Art Walks   

The 2nd Friday Art Walk offers art exhibits, live music, food & drink as you wander downtown Fourth Street.  Stroll into galleries, open studios and art exhibits with Art Works Downtown being the sponsor and anchor of this event. Wine is available for purchase in a souvenir glass.  For more information, go to http://www.artworksdowntown.org.
The Art of Rock Legends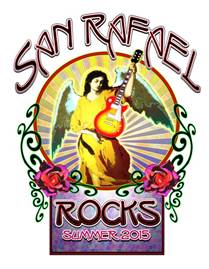 June 12-24th  at Art Works Downtown, 1337 Fourth St., there is a 12-day benefit exhibition that features art by some of the most iconic 60's musicians, artists an photographers.  This exhibition will be the first project of The Jerry Garcia Foundation and will feature more than 20 original artworks by Jerry...with only a few for sale.
Also for sale during the exhibition is original artwork by Carlos Santana, Janis Joplin, Grace Slick, Jimi Hendrix, Joan Baez, Marty Balin, Commander Cody, Mickey Hart, Dave Getz and some top rock & roll photographers of the era, including Baron Wolman, 1st Chief of Photography for Rolling Stone magazine, Robert Altman, Graham Nash, Jay Blakesberg & Richie Pechner   As if this weren't enough, there will also be some outstand rock posters from artists Stanly Mouse, Pat Ryan, Arlene Oweichik, Shane Grogg & Robert Weir. 
The Art of Rock Legends Preview Party, Friday, June 12 from 5-8pm, will be open to the public as part of Art Works Downtown 2nd Friday Art Walk.
Italian Street Painting Marin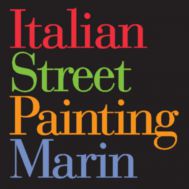 June 27th & 28th on A Street between Fourth and Fifth Sts. Come and experience Carnevale di Venezia, and see the city of Venice thru the eyes of 100 master street painters who turn the streets into an amazing and very fine gallery!
With many new events this year, including a pre-event Mask Making Competition, an opening ceremony with the Flight of the Chalk Angel, a Parade of Costumes and a Rare Artist exhibition.  There's music, a kids area to create their own masterpieces (fee of $10).  The event hours are 10a-8p on Saturday and 10a-6p on Sunday.  For more information, go to http://www.italianstreetpaintingmarin.org/index.php/events.
In between these great events, if you are curious to learn more about San Rafael, San Rafael's housing market or wish to see some great properties, just give me a call!