Italian Street Painting Returns to San Rafael, CA 94901: June 29 & 30 2013
Posted by Hilary Davis on Friday, June 28, 2013 at 8:17:26 AM
By Hilary Davis / June 28, 2013
Comment
Italian Street Painting Returns to San Rafael, CA 94901: June 29 & 30 2013
I am thrilled that it is back as Italian Street Paining Marin.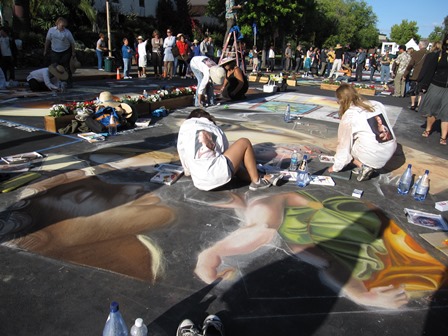 The Italian street painting festival returns to San Rafael this weekend June 29th & 30th (10-6 p.m.) after being gone for two years. A few blocks in downtown San Rafael will be shut down and freshly paved so artists from all over the world can partake in the 16th century art form Madonnari-chalk street painting.
I have been coming every year to view the amazing artwork that graces the streets for just a few short days. The amount of talent is staggering! In fact it is hard to believe that in a matter of hours under the hot sun such impressive masterpieces are created.  It used to be a free event, but due to costs it had to shut down for two years and now it is a paid event ($5 per person, 12 and under are free)-purchase your ticket at 4th & A Street, 5th & B Street, or 5th & Court Street.  
There is even a portion of the street dedicated to young artists (2-12 years old).  For $10 per square your child can design their own masterpiece in a 2'x2' square. This is so much fun to watch.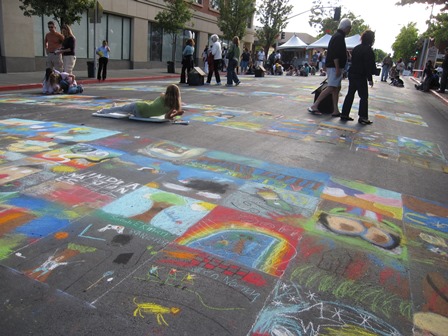 Like any good festival there will be food and live music.
By Monday at 4 p.m. the streets will be washed off and reopened for normal traffic.  So come on down to San Rafael this weekend and enjoy an art show that won't disappoint!
Interested in Marin real estate? As a lifelong Marin resident and active realtor, I can help you. Contact me anytime to get information.
Hilary Davis, Realtor 415-235-3133  [email protected]