Is an Investment in Real Estate Guaranteed?
Posted by Cari Gennarelli on Sunday, March 4, 2012 at 12:18:14 PM
By Cari Gennarelli / March 4, 2012
1 Comment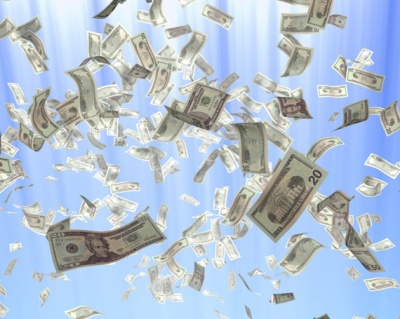 Is an Investment in Real Estate Guaranteed?
Donald Trump, Robert Shiller and Warren Buffet! Three loud and distinct voices in the financial world all agree on where to invest your money now!
Real Estate!
Buy investment property, buy your first home, and just get into the market now. You do need to have good, clean credit and money for a down payment but if you had any doubts about the security of a real estate investment this may ease your concerns.
I talk to homebuyers every day and most of them are ready to buy in the next 1-12 months but there are still many who continue to sit on the fence or the sidelines waiting for that perfect time to jump off and get in the game. There is never a "perfect" time to invest and no investment comes with a guarantee but with continued and historically low interest rates and decreased home prices indicators are pointing toward Real Estate as the "Go to" investment for today.
Is the bulk of your money tied up in your IRA? Not a problem. You can redirect those funds from stocks and bonds and purchase investment properties. A growing trend and a way to further diversify your investment portfolio. Check this WSJ article that gives great info and details about the process.
According to another informative article in USA Today Real Estate is a sound investment despite the continued ups and downs.
The national Real Estate market will probably continue to adjust down through 2012. Foreclosures are not going away any time soon and definitely effect home prices. However, as the article clearly states, don't pay attention to the national market. What is your local market doing? What is happening today, in Marin County?
Marin County has always been a unique Real Estate Market. With the abundance of open space, close proximity to San Francisco and lack of buildable land for development it truly is a Real Estate gold mind. I find myself saying to prospective buyers, they aren't making any more land in Marin so by owning a piece of it, you just can't go wrong investing in Marin County Real Estate. Yes, I just said that and I believe it!
Check out the median home prices in Marin county compared to other California counties. Marin County is one of the wealthiest communities in the United States.
We have seen the median home price increase year to year in many cities like Corte Madera, Belvedere, Tiburon, Greenbrae and San Anselmo. Others have adjusted down. San Rafael and Novato, the two largest cities in Marin see more fluxuations due to their size and variety of property values. But we are still more than double the national average for median home price is all cities.
The message across the board from financial voices to investors is loud and clear - Invest in Real Estate now, next month or as soon as you are ready! It's time to leap over that fence and get in the game!
If you are relocating to Marin County or considering your first home purchase and have questions, seek out a local realtor and start asking. We are here to help and guide you through the intricacies of a real estate purchase.