Investment property tips: a few dos and don'ts
Posted by Hilary Davis on Sunday, April 29, 2012 at 9:54:43 AM
By Hilary Davis / April 29, 2012
Comment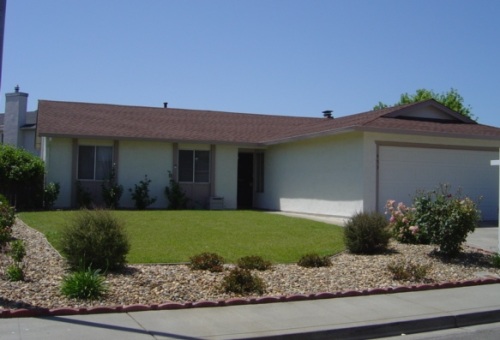 I have had numerous rental properties in 3 Bay Area counties over the last 12 years and I have come up with a short list of dos and don'ts when buying rental properties that I'd like to share with you. This is just my opinion and I am sure others have different thoughts.  Understanding that owning rental property is an interactive investment is most important.  Even if you plan on having a property management company help you it is still a hands on investment that will require your time, energy and money.
1. Tax benefits and rate of return: Check with your CPA about how this property will or won't benefit you tax wise. What rate of return is a realistic expectation? How does this real estate investment compare to other investments you could make with the same amount of money?
2. Mortgage: Meet with an experience mortgage broker and discuss what lenders require for investment loans. I suggest a fixed rate for as long as possible. A lot of investors got into trouble when their negative amortization and interest only loans turned.
3. Cash flow: Make sure you really will have a positive cash flow after all expenses, unless you are truly able to cover a negative cash flow and you are banking on quick appreciation. Crunch the numbers and be realistic!
4. Buy where there is a good chance of appreciation: Look for areas where there are not a lot of new homes being built. Buy near areas for employment, good school districts and near freeway access. However, there are areas (with in 60 minutes of Marin County) where home prices have dropped so low and rentals are in high demand, that cash flow is better than in more affluent areas but the appreciation will take much longer.
5. Management: Buy close to your home if you will self-manage (no more than 60 minutes away). Factor in management costs if you hire a property manager.
6. Cash reserves: Have several months of cash reserves on hand for vacancy and repairs.
Things to look for in a property:
3 bedrooms 2 bath minimum is best, but not always necessary.
Good school district.
Good commute location.
Good condition-foundation, roof, paint, upgrades, appliances etc., unless you want and can do the work quickly and not have a long vacancy.
Find the right realtor: Hire a realtor that has experience owning rental properties, who know how to get and manage tenants and is an excellent guide for you from start to finish. I have years of experience.
A few tenant tips:
Check references and credit for all over 18 who will live in house.
Know what your policies are, give them to your tenant in writing and stick to them.
Have a separate checking account and credit card to keep track of income and expenses.
Have a home warranty on the house to cover repairs.
Have an up to date package of rental forms and understand the legalities (Every Landlords Legal Guide is a great book to have.)
Have a P.O. Box.
Don't let you tenants slide on being late; make them pay late fees, and start eviction process ASAP if need be.
Remember, this is a business and needs to be run like one. As a landlord, keep the property safe and well maintained.  A happy tenant can save you tons of money and aggravation.  Do what you say you will and your tenants will respect your property. Know the legalities regarding rentals, tenants etc. in the area.
If you are interested in exploring the possibility of owning rental property, call me today for an appointment. I have years of doing things right and wrong that I can share with you.
Hilary Davis, Realtor  415-235-3133  [email protected]