Increased Buying power Vs. HOA Dues
Posted by Hilary Davis on Saturday, August 30, 2014 at 8:24:39 AM
By Hilary Davis / August 30, 2014
Comment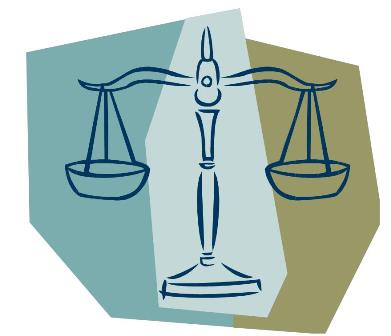 Many of my first time home buyers think that they can only afford a condominium when looking for a home in Marin County due to the fact that single family houses average over $800,000 and many condos can be under $500,000.
While at first glance, the lower price is certainly attractive, beware of the HOA dues! I had this discussion recently with Erin Chamberlin a loan officer with Equitable Mortgage Group a lender my client's often use. And she gave me the following breakdown.
The Homeowner's Association fees must be included as part of the monthly housing payment for qualifying for a loan which means that the same buyer could qualify for a significantly larger mortgage on a home without HOA dues.  Generally speaking, the qualifying requirement for each $50 in HOA dues is equivalent to qualifying for a $10,000 increase in loan amount.
Say you're looking at a condo or townhome with a purchase price of $650,000, 20% down and monthly HOA dues of $400.  Qualifying for that scenario is the same as qualifying for a single family home that costs $730,000!  This greatly broadens the scope of your house hunt and may help you find that "Forever Home" today! For example:
INCREASED BUYING POWER VS HOA DUES
HOA DUES     INCREASED PURCHASE PRICE
$50     $10,000
$200   $40,000
$350   $70,000
$500   $100,000
While we weigh the differences between condo vs. house we need to keep in mind a few more things. HOA dues cover expenses that normally come out of pocket for an owner of a single family house such as roof, siding, exterior maintenance and sometimes water and garbage.  On the other hand, in most cases (check with your accountant), HOA dues are not tax deductible and a condominium complex has the potential of future assessments.
So like most real estate ventures, you have to get out the calculator and start working on the math problem: what do you qualify for, what is realistically comfortable for you to take on as monthly expenses (including utilities), what are your tax benefits, what is probable appreciation and what condition is the property currently in and how much needs to be repaired, replace or upgraded. It is a complicated math problem and we have not even factored in your emotional needs, wants and desires.
I talk to my clients in detail about all these things and help guide them with their decision. Sometimes the condo route is the best and sometimes using the buying power of no HOA dues is better.
Curious about what path is best for you? Let's talk.
Hilary Davis, Realtor (415) 235-3133 [email protected]