How to turn your fall leaves into rich spring mulch
Posted by Hilary Davis on Tuesday, October 29, 2013 at 10:51:32 AM
By Hilary Davis / October 29, 2013
Comment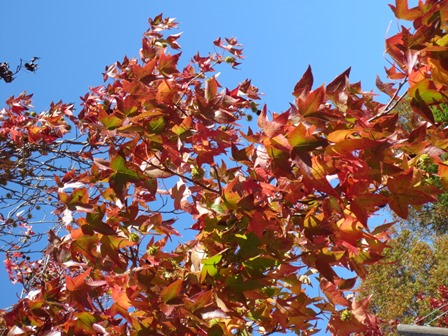 How to turn your fall leaves into mulch
The days are shorter and cooler and there are tons of fallen leaves everywhere-fall is here! Instead of raking your leaves and tossing them into your green can, follow these easy steps and turn your piles of leaves into rich mulch for your spring garden.
1.       Lay down a tarp to protect wooden fences from decomposing material and rake or blow all leaves onto tarp in a corner of the yard.
2.       Cover with a light net and let the decomposing take place over the winter.
3.       In the spring spread decomposed leaves around plants to help keep the soil moist.
4.       Till mulch into the garden soil which adds structure and allows air and water to get to the roots.
5.       If you have brown leaves add some rotted manure or other fertilizer, as brown leaves are not rich in nutrients.
I hope this garden tip was useful.  I also have great tips for Buying or Selling your home! Contact me anytime for free information.  Enjoy the changing of the season. Serving all of Marin County.
Hilary Davis, Realtor (415)235-3133 [email protected]