How to sell the "Family Home" ...when the time comes
Posted by Hilary Davis on Friday, April 1, 2016 at 6:45:37 AM
By Hilary Davis / April 1, 2016
Comment
How to sell the "family home" ...when the time comes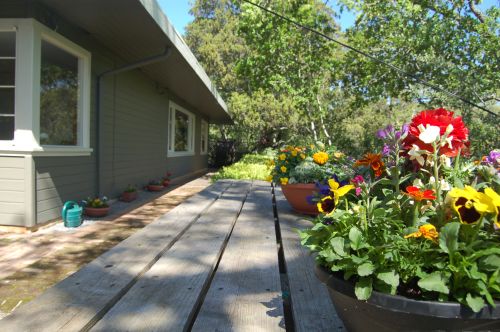 There is an aging population in Marin County and sooner or later the "family" home needs to be sold. I have been helping clients, for over 15 years, sell their parents and grandparents home when the time comes. Each situation is a little different yet emotions are often high and the need for sound advice on how to navigate the entire process is extremely important. As a local Realtor I offer such advice. Plus, as I am in the process of selling my family's home of 56 years, I have in-depth insight and wisdom to offer my clients for putting the selling puzzle together.
Sometimes it is not in the best interest of all parties involved to sell right away and renting or holding the property makes more financial sense. For example, the owner is still alive but in assisted living and renting the property helps finance the assisted living expenses or the current real estate market is in a down cycle and those that hold title can afford holding until the cycle comes around. I discuss the different options with my clients so the best choice is made.
Assuming death has taken place and all parties involved agree that selling the home is the best option, then there are a few crucial steps before going on the market. I am highlighting the main points to consider, however a lawyer and accountant should be consulted as I cannot provide legal or financial advice. Contact me for recommendations if you don't have your own lawyer or accountant.
A little praise from a happy seller:
Hilary Davis of Marin Modern Real Estate,  guided us through one of our most difficult times; selling our parents home that our dad built 64 years prior. Our parents put love and attention into the beautiful home, but still with age, it needed someone with Hilary's experience to help us to see the most important details that needed to be done to prepare the home for today's buyers. We followed her lists, asks a lot of questions and she answered every one one of them. She was in constant communication with us. And, of course she had other clients, but she made us feel like we were the only one. We did everything she said and once we put the home on the market, those magic numbers she referred to about how many days it could sell in- sold. AND, the home sold to the most wonderful people we could every imagine.  I know Hillary went above and beyond to support us. She was amazingly creative with staging the home and helping us decide what stays and what goes to storage.  
She is a impressive professional and one that I consider a friends through all of this.  I highly recommend her!!!  Dee Merz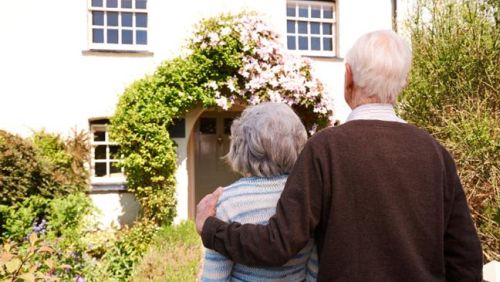 As a Realtor I can help you with the following pieces of the puzzle.
1.      Finding out how is title held? Will the sale go through probate or can it be sold by a trustee? I have great relationships with title officers that can get you this information quickly.
2.      Stepping up the tax basis to minimize or eliminate capital gains. I can provide a CMA and recommend appraisers if needed. This is very important and you should call me for this free service ASAP.
3.      Submitting the proper form to the assessor's office to eliminate a supplemental tax bill. Your lawyer may be helping you with this however many forms are on line and easy to fill out and submit. If you qualify, this is very important because otherwise you'll have to pay a supplemental tax bill. Apparently this is often overlooked and the sellers get hit with an unexpected supplemental property tax bill when the property is sold.
4.      Checking current insurance and determining when coverage expires and if another policy is needed for a vacant home.  A quick call to the insurance company should be made early on.
5.      Sorting out everything on the property. The sorting process can take a while and seem overwhelming...I can help! I recommend sorting into several categories:  Dump, donate, sell and keep. I can coordinate estate sales if needed. A storage unit is often needed to hold items that have value but are best removed from the home for selling.
6.      Determining what needs to be repaired, replaced and painted. This is where my expertise comes in super handy as I can put a team together to tackle all of these issues.
7.      Emotions! If time permits, I advise taking your time to grieve the loss of your family member and the loss of the family home. Take photos, spend time with family members at the property and reminisce about the good times.
I pride myself on being flexible and neutral when it comes to working with the entire family. Often siblings have different opinions of what should happen and how things should be done. I have been very successful at listening to all the concerns and finding solutions that work for everyone while being sensitive and pro-active
Once the house is cleaned up and ready to go, preparing it correctly to hit the open marking is very important even in a sellers' market! I coordinate everything- staging, professional photography and in depth marketing (traditional and tech savvy). I work closely with the principal and put together a pre-sale disclosure packet. These packets are very important because in this fast paced market the buyers want to know the most they can about the property so they can submit a competitive bid.
I have provided an over view of important things to think about and take action on. Often the process is more complicated. I suggest contacting me for a complimentary onsite property visit early on and going from there to what is the best course of action when the time comes to sell the family home.
Born and raised in Marin,  I know the county inside and out and look forward to helping. Read my YELP reviews here.
Hilary Davis, REALTOR 415-235-3133 [email protected]    Look at my video introduction on YouTube.
For a instant free home valuation go to : www.myMarinPropertyValue.com