Hosting for the Holidays?
Posted by Enrica Price on Thursday, December 18, 2014 at 4:19:05 PM
By Enrica Price / December 18, 2014
Comment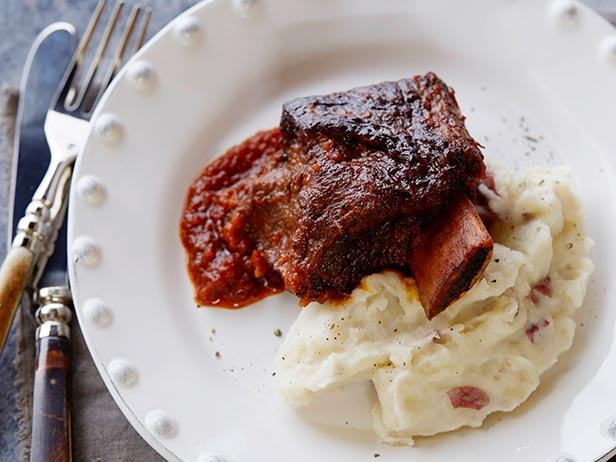 Are you still trying to figure out what you want to cook for your guests this holiday?  Tired of the same boring dishes?  Look no further...I have the perfect solution for you...follow my dad's delicious short ribs recipe!  This is a total crowd pleaser and so simple to make.  Seriously, why kill yourself creating a fancy feast when you can take a few simple  ingredients and whip up a meal that your guests will ask you to make again year after year!
Dad's Awesome Short Ribs (serves 6-8)
Ingredients: 6lbs of 3" cut, bone in beef short ribs, flour, olive oil, onion soup mix, red wine, 1 can diced tomatoes, bay leaves, 1 can beef broth, salt and pepper
In a large, heavy Dutch oven, brown the short ribs in olive oil which have been lightly dusted with flour, 1 tsp of salt and some pepper.
Turn in pot until they are browned all over and remove, set aside on a platter.
Add ¾ cup of red wine into the Dutch oven and scrape all the drippings up into the wine as it comes to a boil.
Add one package of onion soup mix (Knorr is good), 1 can of condensed beef broth, 1 cup of water, one can of diced/stewed tomatoes and 4 bay leaves - bring to a boil.
Place ribs back into the Dutch oven, cover and bring everything to a rolling boil for about 5 minutes.  Reduce to a simmer and leave cooking uncovered for about 45 minutes.
Finish the braising process by placing the pan into a 300 degree heated oven with lid on for two hours.  Keep checking for tenderness and allow more time if needed.
If desired, place oven back on the stove, medium setting to reduce the broth to more of a gravy consistency.
Best served alongside wide egg noodles, mashed potatoes or risotto.
Bon Apetit! And the best part...only one pot to clean J