Honda Smart House USA - Davis CA - Part 2
Posted by Cari Gennarelli on Saturday, April 19, 2014 at 11:08:27 AM
By Cari Gennarelli / April 19, 2014
Comment
Honda House USA is not about the cutting edge technology or the vision of Honda Executive, Michael Koenig.  It's not about the partnership between Honda and UC Davis or the inclusion of a special charging station in the garage for an electric car.  Well, not for me at least!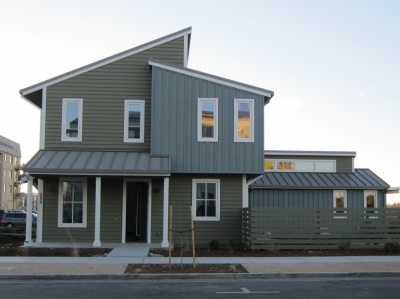 I might be just a tad bit biased but for me it's all about Honda's brilliant decision to partner with Anthony Anderson and MAK Design Build, Davis CA to consult on the interior finishes, fixtures and furniture.
When Anthony mentioned the project to me early on my immediate thought was, Wow! What a great opportunity. Collaborate with a team of experts, research and source the most up to date and innovative finishes, fixtures, furniture. Put your stamp on this unique and groundbreaking project! Absolutely! Sounds great!
Anthony and MAK Design Build had other thoughts and a few concerns. They are a design/build firm, which means their SOP is to manage the entire process using their well-trained employees and sub contractors. Would they have the time to commit to just the design process? What will it be like working with another builder? Will their ideas an designs be implemented?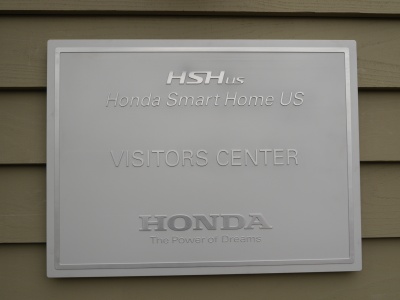 After 2-1/2 years of being an outside observer to this collaborative process I have to conclude that all of our initial and collective thoughts were valid. There were clearly challenges, as in any project, but the end result! Stunning!
A group my Marin Modern colleagues took a field trip to the public opening of the Honda House USA (we devour anything and everything modern when it comes to construction).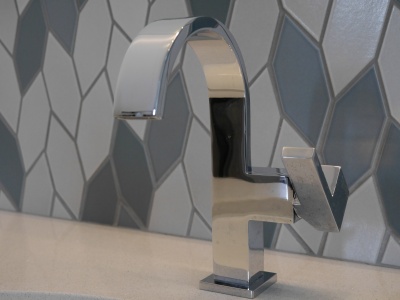 The floor plan was sensible and well thought out. The space very livable and felt much bigger then it's approximately 1900sf. The interior building details are cutting edge and seeing it in person really solidified the comprehensive vision of Anthony Anderson. The flush baseboards might have been my favorite detail. So clean and streamlined.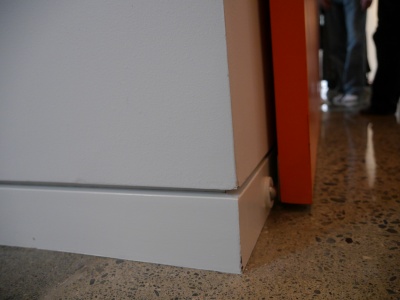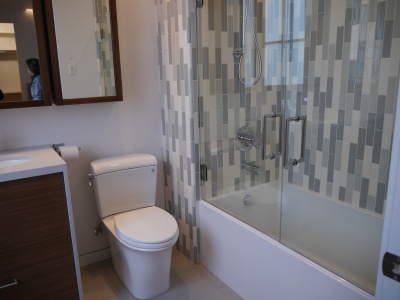 The fixtures and finishes in the bathrooms and kitchens were sleek and modern but not too specific or outrageous giving them a broader appeal. Every nook and cranny was intentional and we soaked it all in. After roaming the house, seeing every room and detail we started noticing the furniture.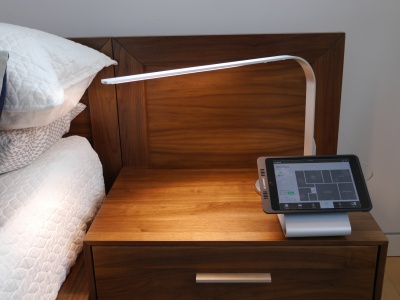 By the end of our tour I personally had purchased about 10 pieces in my head. Ok..I wanted ALL of the furniture.  I am hyper aware of furnishings these days as I have spent the past 10 years combing the web and stores for just the right pieces for my home. I specifically have my eye on a pair of nightstand lamps! The furnishings felt organic in the space, had simple lines and like the finishes were interesting without being over the top.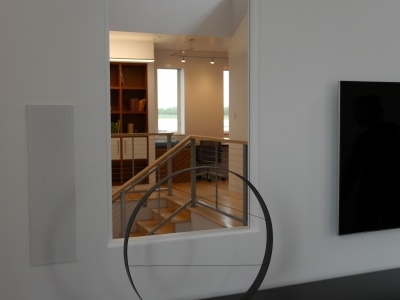 The industry and public openings were well attended and I could not have been more proud of MAK Design Build and their rockstar Director of Design, Anthony Anderson (who also happens to be my better half).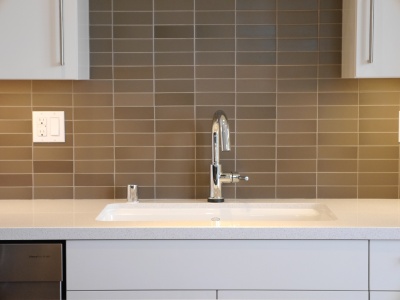 It was a good day with the Marin Modern ladies and we were able to pick up some great design and building tips to pass on to our clients.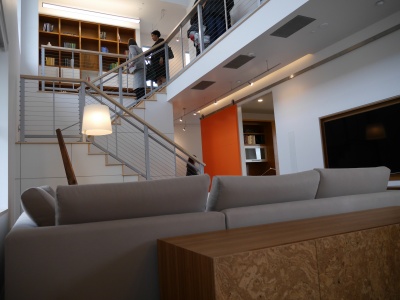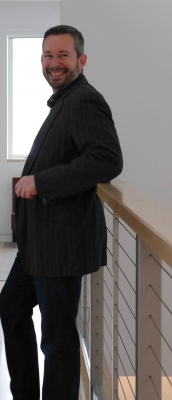 If you get a chance go see Honda House USA in Davis, CA. It's well worth the trip! Check out the links below to get more info on the technology used to create this zero energy home and stay tuned for future open house dates.