Homes in Marin That Make You Fall in Love
Posted by Marin Modern Team on Friday, February 22, 2013 at 12:17:58 PM
By Marin Modern Team / February 22, 2013
Comment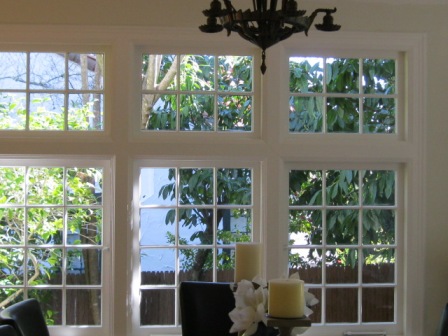 Ask any realtor and they will tell you that some homes do make you fall in love from the moment you walk through the door. I turned to syndicated columnist Marni Jameson to find out why some homes cast a magic spell and how you can invite love and romance into your home.
Romance comes from the root word, 'Roman' and refers to something that has a lost and beautiful past. Think of the hundreds of couples who marry each year in old farmhouses, weathered estates, stately mansions and beautiful gardens. What do these places have in common; a rich history with a storied past, a place that invites love and day dreaming.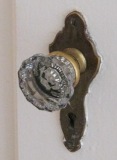 According to architectural historian, Susan Sully, any style home can be romantic. Romantic homes share the following qualities:
Romantic homes bring nature inside. Windows with a view to the outdoors, French Doors that open to a garden, window boxes, courtyards, atriums, fountains, wrap around porches, terraces - a connection to nature is romantic.
Romantic homes have a history. Think old even if you have a newer home. Used brick, distressed materials, furnishings and fixtures with a patina, antiques and heirlooms.
Romantic homes bring in the natural light. Beautiful windows with moldings or architecturally interesting, window coverings with gauzy white fabric that catch the light.
Romantic homes are imperfect and use natural materials. Worn handles, faded fabrics, rugs that show their age in texture and color, reclaimed wood and beautifully inconsistent materials and patterns.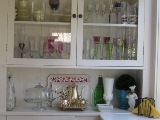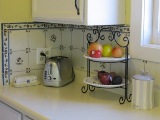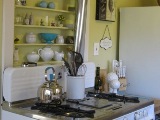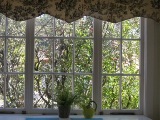 For most people, home is where the heart is. These photos were taken of homes on the Marin Broker's Tour yesterday, homes that cast a magic spell.  If you are looking for a home that will make you fall in love, call or email me and I will help you find it.
Janis Peterson, Realtor, [email protected] or 415-271-3109