Home Inspections, Part Two. Buying a home in Marin County.
Posted by Fred Anlyan on Tuesday, January 27, 2015 at 4:37:10 PM
By Fred Anlyan / January 27, 2015
Comment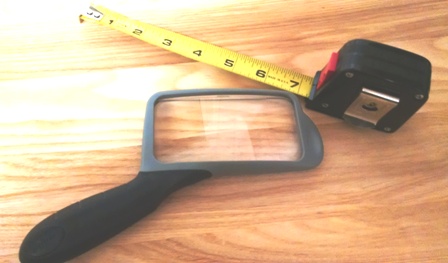 You've been shopping for a new home.
You found one that you love, made an offer, and you just found out it's been accepted! Congratulations!
Now you have a certain amount of time (your contingency period) to make inspections and negotiate about any necessary repairs that weren't disclosed in advance.
Inspections are not inexpensive, so it is tempting to try to minimize them, especially if the Seller has provided one or more inspection reports. This can be a huge mistake. In my experience, getting inspections specifically for the buyer almost always  results in the discovery of new items that were not previously identified. When this happens, the buyer has the option to request a repair, a credit, or a price reduction. The Seller, does not have to agree, but is required to pass along the newly discovered information to any future buyers. For this reason, it is in the Seller's best interest to negotiate with the buyer and proceed with the sale. Most often, I've found that buyers' inspections have more than paid for themselves with credits received.
So, what are the important inspections to get?
1. Termite/pest inspection
2. Contractor/home Inspection
These two are just about mandatory, in my opinion!
3. If there is a fireplace or wood stove, there should most likely be a fireplace/chimney inspection. If unsure about the need for this, ask the home inspector and follow the advice provided.
4. Sewer lateral Inspection. The sewer lateral is the pipe that carries the waste from the home to the street. Many are old, clogged, and/or leaky. A video inspection will reveal the condition and could save you thousands of dollars. Sausalito and the Ross Valley now have requirements for inspection and certification of sewer laterals upon transfer of title, but every buyer should have this done unless the property is a condo where the Association is responsible.
5. Roof. Again, follow the home inspector's advice.
6. Structural or soils. If the home is on a hill, it may be prudent to have an inspection by an engineer to assess stability. The home inspector will let you know.
7. There are quite a few other items that may need inspection, from boundaries to electrical service,drainage, mold, and many others. Your agent and home inspector can advise you. These inspections are meant to protect you and your investment and to help you make intelligent, fact-based decisions about your purchase.
As a general rule, it is an advantage to know as much as possible about your future home. Ask your agent to help you get the toughest inspectors available. Then follow their advice.
If you have questions about the process of purchasing a home, feel free to call Fred at 415-847-0602
Fred Anlyan
Broker Associate, Marin Modern Real Estate
BRE #01336593
fred@marinmodern.com