History of Novato - Part 1 - Downtown
Posted by Enrica Price on Wednesday, February 1, 2017 at 8:04 PM
By Enrica Price / February 1, 2017
Comment
As I sell real estate throughout Marin County, I often come across a buyer that is reluctant to take a look into Novato. Not because of the commute but usually because they have some notion that it isn't much of a town. Since I live in Novato and specialize in the area, I feel inclined to share with you what makes this once bustling town that became a super sleepy town, but now on the rise… great place to live and raise a family. I also want to share the details of the immense change that has occurred over the years and what the future seems to hold for this great community. With that said, I share with you a brief history of Novato starting with the early development back in 1856 when Joseph Sweetser and Francis DeLong purchased a Mexican land grant known as the Rancho de Novato. Did you know that these guys created one of the world's largest apple orchards here by planting thousands of trees? IN THE WORLD! Ten years later came the railroad, which connected Novato to the rest of the Bay Area. Then the town became a huge part of the food production for all of the Bay Area with the booming dairies, orchards, vineyards and ranches. The Home and Farm Company purchased DeLongs 6,000 acres of land in 1888 and then subdivided them. This formed the beginning of the City of Novato, which was incorporated in 1960. Today Novato has over 3,000 acres of preserved land, open spaces and city parks. With a population of about 54,000 and growing, the town still possesses a small town feel with lovely hills, hiking trails, lakes, 27 parks, numerous dining experiences, and a charming downtown. The major appeal for my family, is the easy access to Sonoma Square, Petaluma, all West Marin coastal areas, San Francisco and numerous beautiful areas in close reach.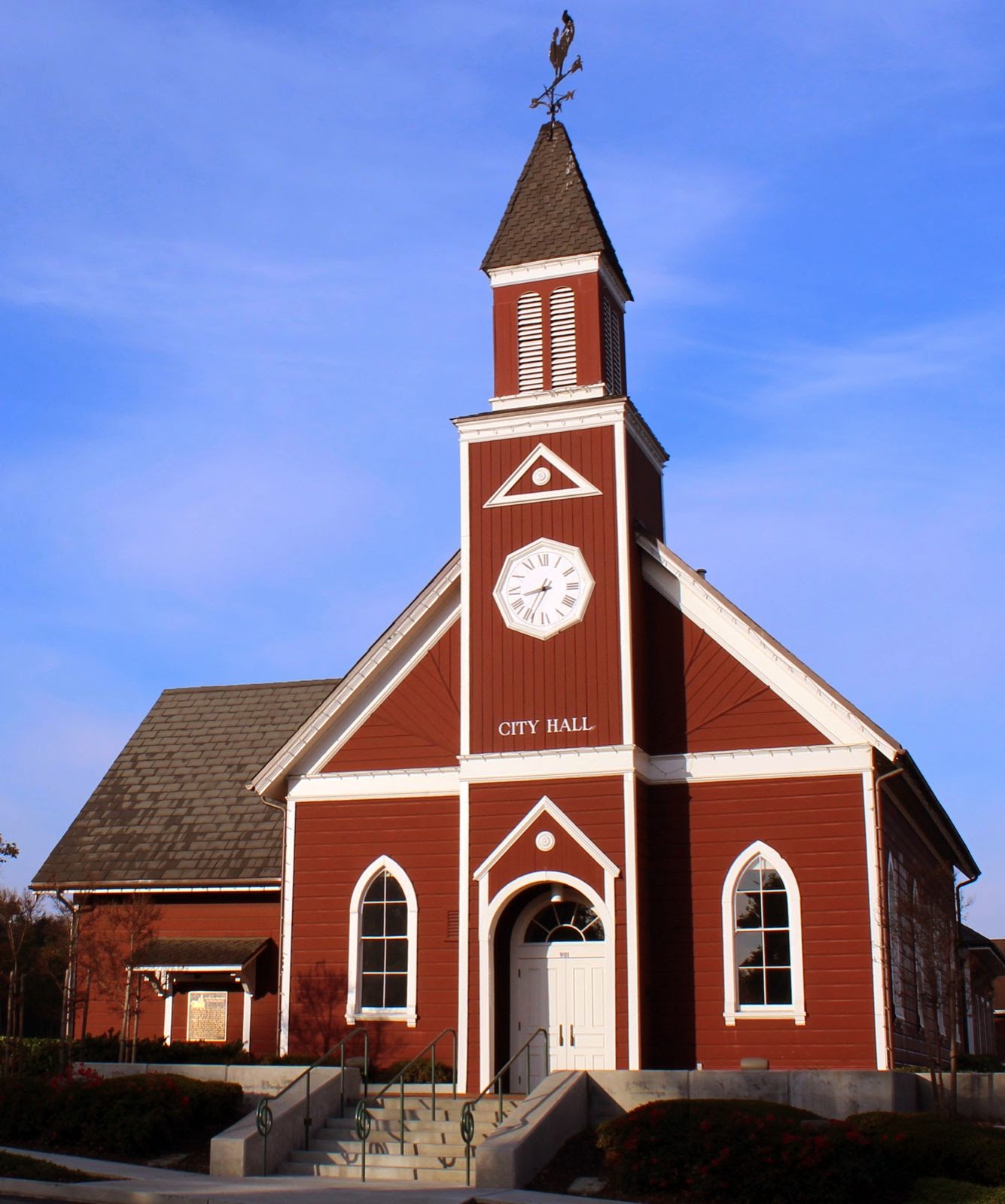 GRANT AVENUE – Downtown Grant Avenue is Novato's "main street" and is the continuously transforming heart of downtown. It all began in the 1880's when the train depot was established. The top of Grant begins at Railroad Avenue and now ends at Novato Blvd, the main artery for transportation through town. What was once just a few blocks is now over a dozen. When you stroll down Grant Avenue, you will find that many of the original buildings are still intact and have been restored. A few notable landmarks worth mentioning - what they once were and what they are now….
1) The Flat Iron Building (built in 1908) was a home built by a Swiss immigrant that operated a saloon on the ground floor. It was purposely positioned so that passengers getting off the train would not be able to see the other saloons on Grant Ave and he could dominate the business. While there has been many retails tenants in the space over the years, it is currently occupied by a home accessories store, Morris & Company.
2) The famous Dr. Insomnias Coffee Shop (built around 1893) was originally Stephen Porcella's Fashion Shop at 800 Grant Ave. This isn't the kind of fashion shop that you may have in mind. Porcella built wagons and performed many special orders such as filing saws for carpenters. Ranchers came from all over Marin County to have iron repairs done here.
3) The Novato Theatre – this newly restored theatre, has been built on the site of the second H. Pini and Company store, which had burned to the ground. In May of 1947, the first film was shown there – The Al Johnson Story. The last film was shown in the 1990's. The building has been restored to maintain history and is opening again soon after trading hands for many years.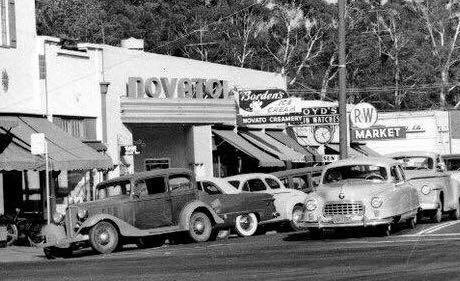 4) For many years, Cacti Restaurant and now The Village Pizzeria, was actually the original location for Our Lady of Loretto parish. It was dedicated and built in 1937 after the original church has burned down. The building was sold in 1963 when the parish had grown to a size in which they needed to expand. OLL is now located on Novato Blvd where Grant Avenue ends.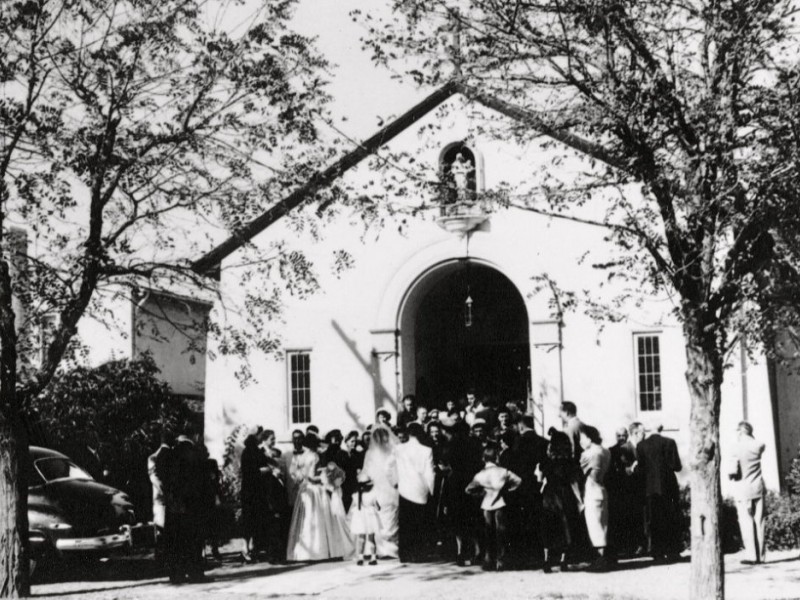 Novato is in its 57th year after its incorporation. Many changes have taken place and so many more are yet to come. After almost 60 years, passenger trains will be passing through downtown once again with the new SMART Train. Ironically as I blog about the changes, Novato Theatre finally has its first show in a couple days and I hear the SMART Train whizzing by as I sit at Dr. Insomnias drinking my coffee. Times are good, life is good and Novato is good too! Call me if you wish to live here and I will help you! I will also be happy to sell your home if you want to leave because I know so many people that would love to buy it!
Stay tuned for more history of Novato to be covered in upcoming blog posts…
Your Novato Real Estate Specialist, Enrica Ramm 415-471-6205 enrica@marinmodern.com