Greyhound Dogs Need Rescuing: Meet & Greet in Novato every 3rd Sat.
Posted by Hilary Davis on Friday, July 18, 2014 at 3:08:06 PM
By Hilary Davis / July 18, 2014
Comment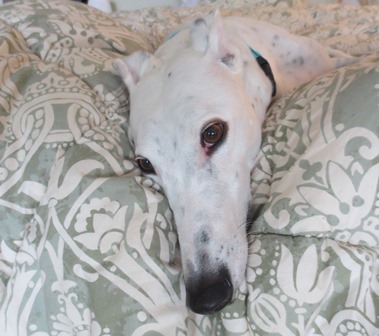 Greyhound Dogs need rescuing!
Golden State Greyhound Adoption rescues ex-racing greyhounds from Florida dog racing tracks and brings them to California to be adopted. 
Teresa King, one of my favorite clients, has been an an avid volunteer with the organization for over 8 years.  During that time she has adopted many dogs herself, youngsters and old brood matrons, (dogs kept for breeding future racers).
On the third Saturday of every month, rain or shine, Teresa conducts Meet and Greets at the Hamilton Pet Food Express in Novato from noon to 3 pm. Here people can meet greyhounds and chat with their owners about the breed, their loving nature and fun personalities. 
Thinking about a new dog? Come check out these gentle giants and see if a Greyhound may be a good fit for you and your family. Teresa would love to see you there!
Hilary Davis, REALTOR 415-235-3133 Hilary@MarinModern.com