Greenbuild Conference 2012 - Top 10 residential applications!
Posted by Cari Gennarelli on Wednesday, December 26, 2012 at 1:13:13 PM
By Cari Gennarelli / December 26, 2012
1 Comment
Greenbuild Conference 2012 - Top 10 residential applications!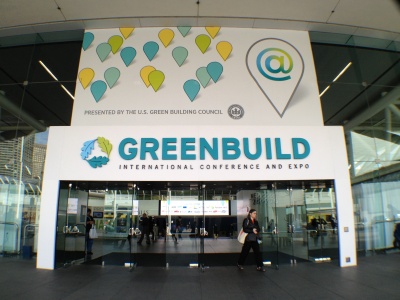 In early November San Francisco was fortunate to host the 2012 Greenbuild conference.  A perfect setting for a conference focused on energy efficiency and sustainable building practices. Under the leadership of our former Mayor Gavin Newsom, San Francisco became one of the 'Greenest" cities in the country.
According to the Huff Post report San Francisco is the #1 greenest City in the US based on public transit, energy and food.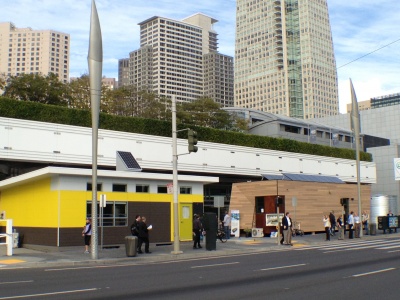 As a Realtor and Ecobroker I was curious to experience the newest and greatest innovations in Green and sustainable building products. Like most conferences of this size the predominant audience is commercial building or larger scale projects. It took me back in time to my manufacturing days when I would hike the halls of the Chicago convention center searching for filling, packing and shipping equipment for our then $1m body care company.
Amongst the roofing systems for skyscrapers and water purifying applications for large-scale buildings I was able to connect with several manufactures on the residential level.
My top 10 of the Greenbuild conference are:
10. Ecor
This company - chosen not for its innovative fiber panel products but for their brilliant choice to host a keg party at the close of the conference. Guess where everyone ended up after a long day of product bombardment?  Brilliant right!
Innovator in green, toxic free (no voc) paints. Now every paint company has a Low or No Voc line of paint but Yolo Colorhouse was truly one of the first to see the need for healthier paints.
8. Toto
On the forefront of the low flow toilet innovation but with a modern design flare
Beautiful, rich reclaimed wood floors. Makes me want to live in a renovated barn.
6. Ameripolish
Super cool process of applying a layer of concrete over existing flooring and polishing to perfection.  Revive old flooring instead of ripping it out.
Super sexy concrete flooring options and great modern presence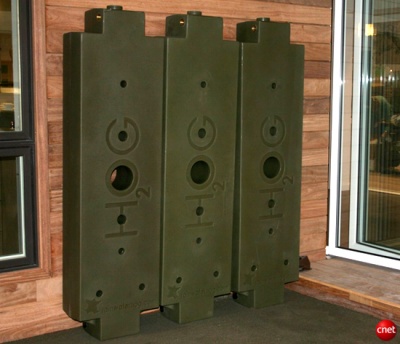 Rainwater catchment system for small and large applications. Capture and reuse your rainwater to save on water costs. Great local Marin Company and I happen to know the owners.
A strong, durable and beautiful bamboo-flooring product, perfect for residential applications. I have been stalking this product for my own floors.  They offer a stranded wide plank product that is to die for!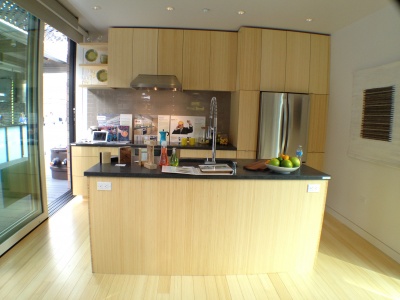 Super cool compact furniture solutions for small spaces.  When I walked in their booth I recognized Ron Barth from his video of the product. Lovely man - he demonstrated a table that started as a 4x2 rectangle and stretched to a dining table that seat 12. The chairs were stacked in 2 cubes - brilliant!
1. Blu Homes
My #1 pick! I hold a special place in my heart for Blu Homes. They have made incredible advances in the pre-fab home market. Opened up a manufacturing plant in Vallejo and designed a product that is 8' wide when shipped and can be erected in 2 days on site. They will work with clients to identify a plot of land, coordinate the prepping of the land, foundation - all stages from land to finished product. I have a personal goal of helping a client design and build a Blu Home!
There were definitely many more products and companies worth mentioning and I only attended one out of the 3 expo days so I'm positive I missed some great finds.
Check out the Greenbuild website for a compete list of vendors and products and you surely will find what you need.
If you are interested in applying green building practices to your next renovation project, are looking to purchase that perfect Marin or SF home and apply your own sustainable touches or would like to investigate pre-fab bulding options - please contact me.
Happy Greening!