Golden Gate Bridge no longer takes cash at toll booth starting March 27, 2013
Posted by Hilary Davis on Monday, March 25, 2013 at 12:55:27 PM
By Hilary Davis / March 25, 2013
Comment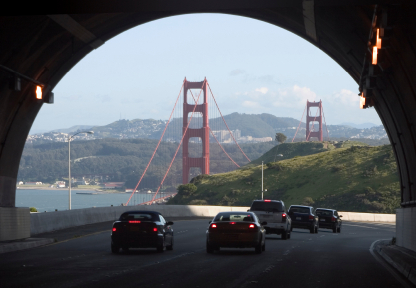 Golden Gate Bridge no longer takes cash at  toll booth starting March 27, 2013. In effort to save the bridge district money ($16.8 million over the next eight years) and speed up the traffic flow, all bridge crossers from Marin County will be paying their tolls electronically.  Also, for the first time ever there will now be a carpool lane (second lane from the right).  Please check this link for the carpool rules.
Basically there are several methods for paying the toll.
1: Open a Fas Track account : This is great for those who frequently cross the bridge and want a discounted price and are willing to prepay an account.
2: Pay-By-Plate :  This is good for those who cross less frequently but want the fee charged directly to their credit card instead of being billed.
3: One-Time payment:  This is good for those who know they are crossing soon and want to pre-pay the toll online or at a local kiosks
4: Invoice in the mail: This is for those who did not prepay in any form and are crossing the bridge.   A bill will be mail to the address the car is registered and failure to pay will result in additional fines.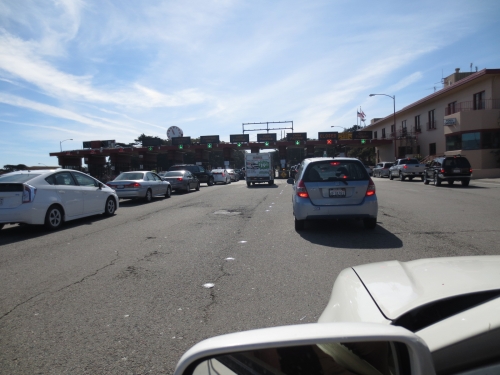 As a Marin County Realtor, I help buyers "cross the bridge" from San Francisco to Marin all the time.  In fact just this last Saturday I crossed the bridge handing my cash over for the last time to a toll taker as I went to my SF condo listing to help move out the staging from another successful sale. I teamed up with Rebecca Brooks, a San Francisco Modern Realtor, to list the condo of one of my Marin Modern buyers who made the move to sunny San Rafael last year. The two of us offer an excellent solution for listing our client's San Francisco property while helping them shop for their next home in Marin. Having a team that spans the bay is very helpful to our clients.  It allows the streamlining of communication, a better understanding of what is happening on both transactions and a true support team. If you are considering making the move from SF to Marin and have a home to sell, please contact me to talk about how my team can really help you. Selling a home while buying a new one can be stressful; we have solutions for making it easier. Just remember, if you are crossing the bridge, there a new way to pay the toll!
As, a native to Marin, I help buyers and sellers move in and out of properties all over the county. From Mill Valley to Novato and all the towns in between.
Hilary Davis, Realtor (415)235-3133  [email protected]