Goings on in Downtown San Anselmo. Cucina to re-open under "old management". True North currently closed.
Posted by Fred Anlyan on Saturday, November 28, 2015 at 4:33:42 PM
By Fred Anlyan / November 28, 2015
Comment
Apparently, the former owner of Cucina has taken the space back over, is remodeling, and intends to open for business sometime in December. On a recent walk, I saw the following two notices in the window, indicating San Anselmo may soon regain one of its longstanding, popular, and much-loved restaurants. A lot of folks I've spoken with are looking forward to the opening. I'll be there too!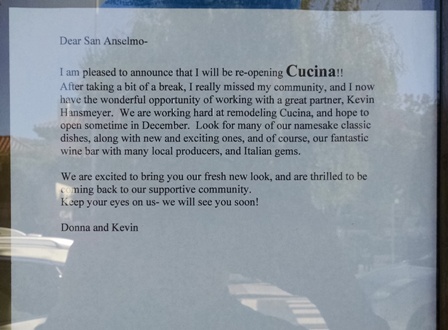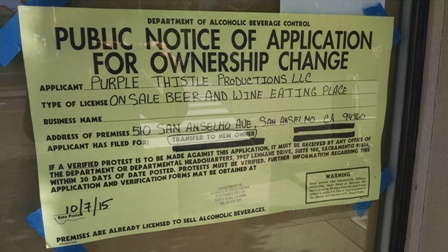 Walking by True North, I saw that it is apparently closed and this notice is in the window. No word as yet from the owners as to what the new project might involve, but we wish them the best in their endeavors.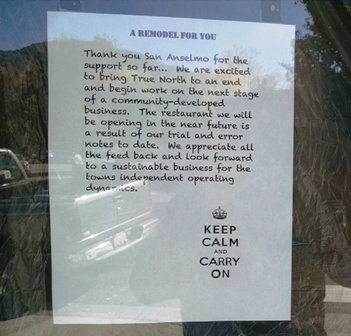 For your Marin County real estate needs call
Fred Anlyan 
Marin Modern Real Estate
415-847-0602
http://www.fredanlyan.com
BRE#01336593