Fun Events in Novato this month!
Posted by Enrica Price on Monday, June 1, 2015 at 12:24:34 PM
By Enrica Price / June 1, 2015
Comment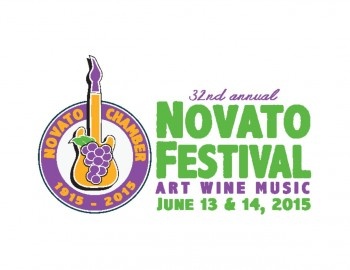 You will not want to miss these two upcoming events in Novato.  A great way to kick off your summer would be joining people from all over Marin for the Novato Art & Wine Festival and the California Beer Festival.  These two popular events are taking place this month!
Novato Art & Wine Festival - Saturday and Sunday, June 13 & 14.  Every year people from all over Marin and surrounding areas come together to enjoy this awesome event.  The festival showcases artwork from some of Marin's greatest local artists, jewelry and clothing designers.  For those who are coming for the wine, there will be over 40 varieties poured plus tastings in the Premium Wine Garden from well-known vineyards such as Cline, Blackstone, Jacuzzi and more! If you do not care for wine, our local microbrewery, Moylan's, will be offering their very own microbrews.
Every year there is also an excellent line up of live music on several stages.  The music goes from 10am-7pm on Saturday and 10:30am-6pm on Sunday.  For a full schedule of the music venues and more information, you can visit the event website at www.novatoartwinemusic.com.
The location of this festival is downtown Novato on Grant Street between Redwood Blvd and 7th Street.
California Beer Festival - Saturday, June 20
Tell me who doesn't want to come see Wonderbread 5 and indulge in some great gourmet eats and craft beer?  This event also takes place in Novato at lovely Stafford Lake.  There will be over 70 craft beers to choose from on tap.  Beer sampling will take place from 1pm-4:30pm.  The price for entry is $70/VIP, $50/General, $25/Designated Drivers.  There will also be a FREE bike valet service offered by Bicycle Brustop Novato!  Check out more details about this event at www.californiabeerfestival.com.  There will be on-site parking for a $10 fee or you can take a shuttle for $8 round trip from the Rowland Blvd park.
Hope to see you there!  Please feel free to call me anytime for any information regarding events and real estate in Novato.  I am a local Realtor with over 10 years experience in the area and I would be delighted to be a resource to you!  Contact me at 415-471-6205 or enrica@marinmodern.com.