Free Summer Programs for Children and Teens at the Novato Library
Posted by Kathleen Emrey on Friday, July 3, 2015 at 12:19:52 PM
By Kathleen Emrey / July 3, 2015
Comment
The Novato Library is more than books. During the summer it offers a wide variety of children and teen programs. If you are wracking your brain looking for new experiences for your child or teen, the library offers so much from which to choose and it is all free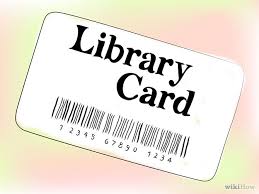 Children's Summer Learning Programs at the Novato Library include:
Plaza Nights! - All ages welcome. It is held in the Library Atrium every Wednesday in the summer from 6-8:00pm
Builder's Challenge - Children ages 4-14 are invited to build, play, engineer and destruct together. Registration is not required, but space is limited to 30 people on a first come, first served basis. Building materials will be provided. July 25th and August 22nd
Saturday Play Date - Ages 0-8 with caregivers. Saturday, August 1st at 10:30am
Family Matinee Movies - Ages 5-10 with caregivers. Special Saturdays - July 11th and August 1st at 2:00pm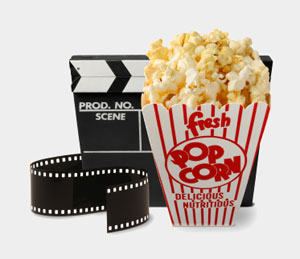 Super-Secret Summer Party #2 - Must have read 300 minutes on reading log to gain entry. All ages. Tuesday, July 28th - 6-8:00pm
Upcycled Instruments - All ages welcome. Drop-in program.  Imagine, create and design a musical instrument all you own. Saturday, July 18th, 10:30-12:00pm
Simple Science - Ages 3-7 with caregiver. Drop-in program. Saturday, August 15th, 10:30am
Teen Hangout - For 6th-12th Graders. Meets every Thursday from 4:30-6:00 to draw, work on projects, eat snacks and hang out. Drawing supplies are provided. No sign-up required, just drop in. Summer projects include mask making, concrete casting and temporary tattoos.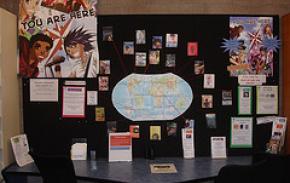 Library Lock-in - for 6th - 12th Graders. Party at the Library after hours. Friday, July 31 from 7:00pm to 9:00 am on Saturday, August 1st. Who wouldn't want to sleep in the library - a once in a lifetime experience. Once the library closes, there will be games, food prizes and, if anyone wants to, they can sleep over. The night starts with pizza and other snacks. If participants choose not to sleep over, pick-up is at 11:00pm. A sign-up permission slip is required even if teen is not spending the night.
Teen Advisory Group for 6th-12th Graders - This is an invitation to teens who might want to help the Novato Library develop interesting teen programs. Join the Teen Advisory Group and earn community service hours. Wednesday, July 8, 3:30-4:40 and August 19th, 3:30-4:30.
For more information on all of these programs call 415-897-1142 or visit the Novato Library at 1720 Novato Blvd. or visit www.marinlibrary.org.