Floating Home Annual Tour - September 24, 2016
Posted by Cari Gennarelli on Tuesday, July 26, 2016 at 8:57:03 AM
By Cari Gennarelli / July 26, 2016
Comment
Floating Home Annual Tour - September 24, 2016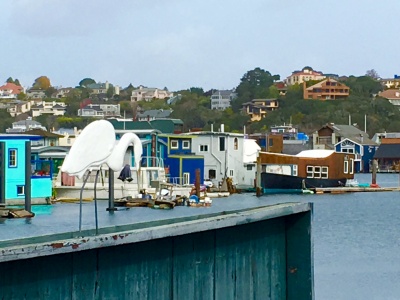 The floating home community in Sausalito is truly one of a kind. Nowhere else will you find such an eclectic assembly of floating homes thriving in a highly coveted and exclusive county! The approximately 425 floating homes in the waters of Sausalito are spread over several docks. Most managed by Waldo Point Harbor and Kappa's Marina but a few are also privately owned and operated. Each dock has a style and feel all its own.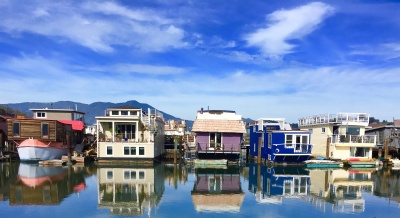 The Marin Modern website attracts 100's of curious potential buyers and renters every month with questions about the lifestyle, process of purchasing and ownership. It's an attractive option to waterfront living and conjures romantic visions of waking up to the sounds of marine life and launching a kayak from your front door. However, it's not a lifestyle for everyone. Out of every 20-30 intrigued buyers there is usually 1 that wants to proceed with a purchase after learning the realities, challenges and costs.
I have written a few blogs on the subject that will get you started but you need to find a knowledgeable realtor or current home owner to get the complete lowdown on the floating homes. Call or email me if you want more information or read by blogs (see links below).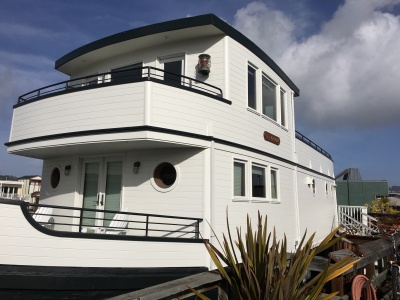 The owners and residents of this typically quiet and sleepy water enclave like to fly under the radar which is why on the one day each year the Floating Homes Association hosts an open house at the docks. The annual tour gives the curious potential renters and buyers a chance to glimpse the lifestyle and learn more about this shrouded life on the water.
This year on Saturday, September 24th, 2016 you can purchase a ticket to the annual Floating homes association sponsored open house tour. You can walk the various docks and enjoy the colorful homes and stunning views, tour inside a few of the homes and enjoy local art and music. It's a chance to really see and hear what it's like to live on water in a home that floats.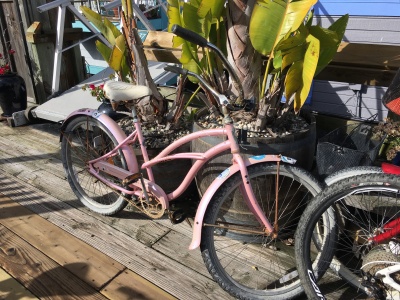 If you are unfamiliar with Sausalito and this small pocket of homes on the water, it's a must. No other time can you walk all the docks freely and actually see the inside of these magical homes.
For details on times and events check out the Floating Homes Association Website! I will see you on the docks, September 24, 2016!