First Time Home Buyer Questions #1: Why has that property not sold? Is there something wrong with it?
Posted by Cari Gennarelli on Tuesday, January 31, 2012 at 12:43:18 PM
By Cari Gennarelli / January 31, 2012
Comment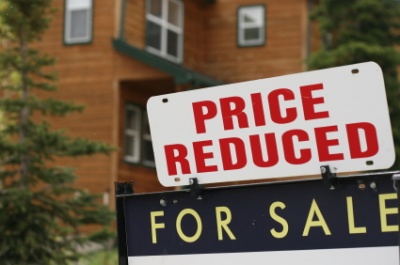 First Time Home Buyer Questions: Part 1
Anyone who maintains a blog or has ever written an article for a blog eventually faces the question - What should I write about?
The best piece of advice I received from the countless webinars I attended on blogging was - Write about the subjects you talk about, email about and discuss every day with your clients and friends. As Realtors, we entertain questions about the market, the process, the community and even our jobs every day. It's awesome and one of my favorite parts of being a Realtor - sharing information.
If you have questions, especially the ones you aren't asking because you think they are stupid - you are not alone (and your questions are not stupid). The Real Estate/lending world has been turned upside down for better and worse, so if you are a First Time Home Buyer or a buyer/seller re-entering the market your questions and concerns are the same and as numerous as countless as others out there.
Here is one of the questions I receive on the regs!
Question: Why has that house not sold? Is there something wrong with it?
Answer: Possibly! But more likely one of two key reasons.
There are two key reasons why listed homes don't sell in a reasonable time.
1.    Price is too high - This truly is the #1 reason homes don't sell.
a.     The first 15-30 days a home is on the market is crucial. This is when it will get the most attention from the Realtor community and buyers.
b.     Ex: you price your house at $925,000 when in realty your home should be $899,000. The first number is key. Buyers searching for homes up to $900,000 will miss yours.  If you don't adjust the price after 1-2 weeks the house will sit and get stale and the longer it sits the less buyers are willing to pay. List price to sale price ratios drop as the house sits.
c.      Motivation plays a huge role in how aggressive sellers are with that initial price point. We still see many sellers who are unrealistic about what their homes are worth. These sellers are hanging out in 2007 when properties were selling for over asking and buyers couldn't close fast enough. If sellers are not in a hurry to sell or don't NEED to sell they are more likely to want to "test" a higher price.
d.     Unique properties that don't have a lot of comparable properties are also difficult to price and sell. These require more effort on the listing agents part to find the right buyers for that property.
A home is truly only worth what a buyer is willing to pay!
2.    Property has "issues" - This could be a variety of things.
a.     The house could have tenants and those tenants are not super excited about their home being sold and therefore aren't cooperative about keeping the place clean or making it easy to show. A cluttered, dirty house is not easy to sell. Potential buyers need to be able to see their lives (and stuff) in the house not see how you are living yours. In addition, if you can't get the buyers and realtors in easily they will move on to the next one.
b.     A home may have very specific features like a deep-water dock or it was designed by a famous mid century architect and is in original/historic condition. These are features that are not going to appeal to the masses. A well-priced 3-bedroom/2-bath home in a desirable neighborhood with a good school district that is turnkey is the mass appeal property. Or...that last house on the block that is screaming for some TLC, "good bones", and well cared for but original condition.
c.      Serious material defects - major fixers are sometimes difficult to obtain loans and buyers must come in with cash. All lenders now require an appraisal. If the appraiser comes out and finds, "health & safety issues" (and this is very subjective), the lender may require the seller to cure them or if too drastic may not lend on the property.
However, there are many other reasons why a property may sit on the market for 90, 120 or even 365 days and still be a great property for the right buyer. "The Market" constantly shifts as buyers needs change but there are always those properties that sell the minute the realtor community gets a whiff of them and others that for one reason or other sit and marinate, waiting for the perfect buyer.
If you have questions about the process, the market, a city or neighborhood in Marin County, please feel free to call me 415.602.4434 or email me at [email protected]