FHA Condos in Oakland and Emeryville
Posted by Ken Fox on Friday, March 16, 2012 at 4:00:23 PM
By Ken Fox / March 16, 2012
Comment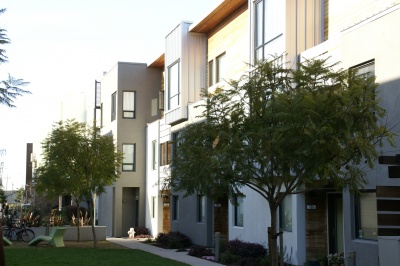 FHA-insured mortgages provide benefits and protections for borrowers such as down payments as low as 3.5%, competitive interest rates, and financing options for less than perfect credit.  The current loan limit is $729,750 for a single-family home in the Bay Area.
A FHA insured mortgage may be used to purchase a new or existing 1-4 unit family home, a condo/loft unit, or a manufactured housing unit that is attached to a permanent foundation. Condominium projects must pass a rigorous approval process in order to become FHA-approved, thus allowing purchasers to utilize FHA financing.  Some of the guidelines for a condo homeowner's association (HOA) to become approved include a review of operating budgets and overall financial strength, owner occupancy rates, and physical attributes of the development.
In Oakland, some of the modern, FHA-approved condo developments are:  1411 Center Street, 3403 Haven Street Lofts, 1201 Pine Street, 222 Broadway, Willow Court Lofts, Zephyr Gate, Golden Bridge Lofts, and 8 Orchids. In Emeryville; City Limits, Emery Bay Village, and Emeryville Warehouse Lofts are also FHA-approved.
For more information on FHA-approved developments, utilize this search tool provided by the U.S. Department of Housing and Urban Development or please contact me for assistance with locating and purchasing FHA-approved condos in the East Bay.