February Things To Do In & Around Marin!
Posted by Pam Theroux on Monday, February 2, 2015 at 11:09:07 AM
By Pam Theroux / February 2, 2015
Comment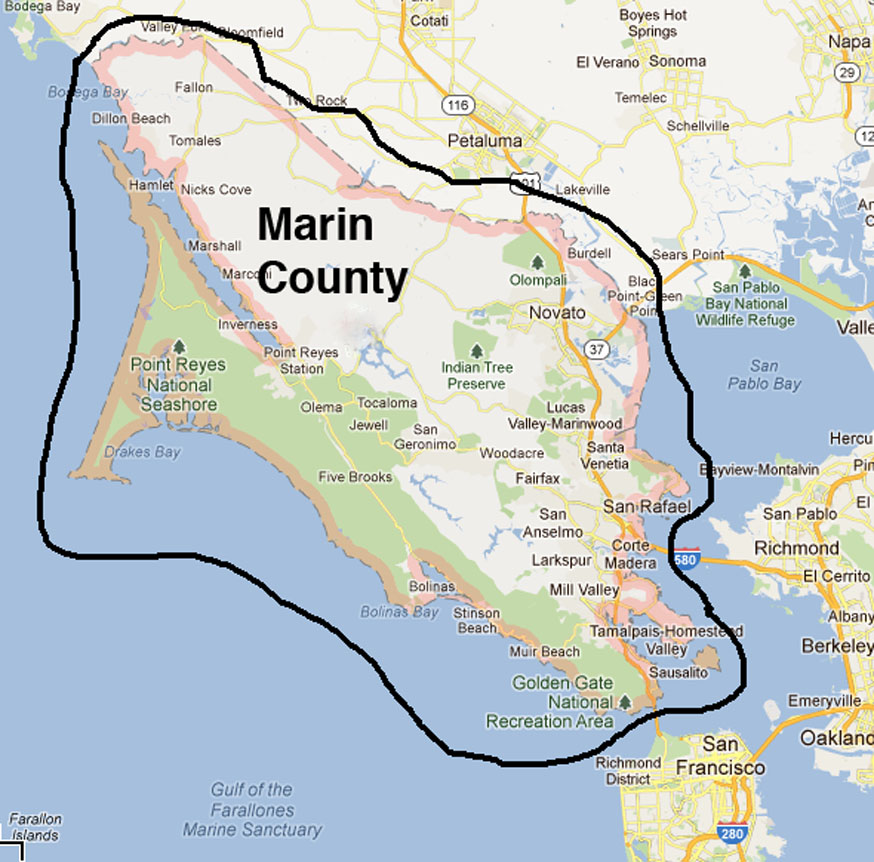 Are you looking for some fun things to do around or close to Marin this month?
I've found some interesting events, films, walks and talks you might want to partake in!
FAMILY EVENTS:
Febr. 16th: President's Day Paddle at McNears Beach Park in San Rafael-A paddleboard race for everyone with different courses that will fit your tastes and abilities!  Bring your paddleboard, canoe or kayak!  Weather permitting!  Information: (415)897-0618  marincounty.org
 Febr. 16-20:  Imaginary Worlds: Witches, Wizards, Knights & Princesses-A winter camp at The Bay Area Discovery Museum where imagination is the word! Information: (415)339-3900 baykidsmuseum.org
Febr. 16: Nature for Kids: Roy's Redwoods-Come to Roy's Redwoods Open Space in Nicasio to see forest life in a redwood forest during the rainy season.  See ferns, mosses, insects and interesting animals. Information: (415)893-9508 marincountyparks.org
Febr. 19-20:  Art Attack-A fun and messy winter art camp! Your kids can express themselves thru paint, sculpture, natural objects, recycled materials and more!  Held at Bay Area Discovery Museum: (415) 339-3900 baykidsmuseum.org
FOR ADULTS:
Febr. 5: The Art of Photographing People-National Geographic photographer Catherine Karnow will share tips and her techniques for grabbing the best shots of personality & qualities when photographing subjects.  The Image Flow (415)388-3569  theimageflow.com
Febr.10: Lost Bohemia- A film taken over 8 years of artists (from dancers to writers) that had to fight to preserve their studios for future artists.   Josef Astor, Filmmaker and resident of Carnegie Hall Studios.  Bay Area Discovery Museum (415)332-3870
 Febr. 27-March 1: SF International OCEAN Film Festival-Indie films that are all ocean related at this 12th annual event!  Ocean topics range from conservation to ocean exploration.  Some documentaries, some are animated. Cowell Theatre (SF) (415)561-6251  oceanfilmfest.org
 Ongoing:  The SF Gourmet Chocolate Tour-Take this 3 hour walking tour from the SF waterfront to Union Square with delicious tastings at 7 stops en route! Yum! Starts at Justin Herman Plaza.  Information at gourmetwalks.com
Ongoing: Mark Twain Walking Tour of Napa and Sonoma-A local actor named George Webber transforms himself into Mark Twain as he takes you thru the past history of these towns.  Information: (707) 694-5097  georgewebber.com
There's so many great things to do  in and around Marin...from theatre to dance to music, galleries, museums, events, films, restaurants and opportunites to volunteer, that I invite you to pick a few new ones and have a great time! 
Marin County is a great place to live!  If you'd like to know more, just give me a call or drop me an email!  Cell: (415)640-0336  Email: Pam@MarinModern.com