Fall 2017...It IS A Good Time To Sell!
Posted by Pam Theroux on Tuesday, August 22, 2017 at 1:27 PM
By Pam Theroux / August 22, 2017
Comment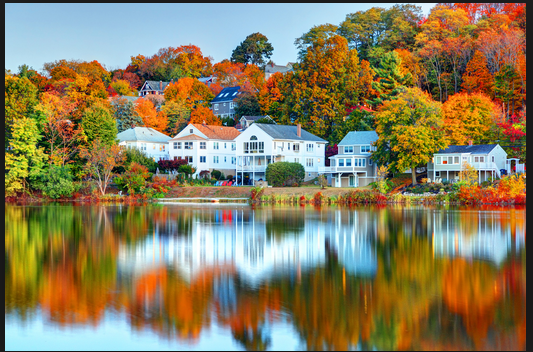 With inventory continuing low and with plenty of demand out there, there is NO bad time to sell your home in Marin, Sonoma or San Francisco counties..we are so fortunate to be in such a high-demand desirable area! To that end, Fall 2017 is just around the corner and there are buyers out there looking for their new home. As a realtor, I see homes and homes for sale year round and although spring tends to be the busiest selling season, real estate in Marin, Sonoma and San Francisco counties is well worth pursuing this time of the year.....there are always folks who need to move and are out there looking for their new home!
Folks are back from vacation, feeling refreshed and looking forward to upcoming fall activities as the season changes and with the kids going back to school, it can make it easier for some folks to get out and see homes. Also, in some areas of our counties, fall has the least amount of fog…think about that!
Another nice perk for selling in the fall is that the season itself oozes warmth, comfort and calm. You can use the season to create quite an invitation to your home! Colors in the fall are warm and inviting, lighting is warmer and there are great smells to the fall---like, cinnamon and spices, pumpkin, baked goods.
It is also easy to create a very homey look in the fall with staging…fall colors and decorations, from baskets of harvest goods to pumpkins & gourds to cozy throws and pillows. Very important, too, is to keep the yard maintained and landscaping in tip top shape…and don't forget to do a fall display near the front door…maybe a fall wreath too! First impressions are very important and taking the time to make an eye catching entrance to your home, speaks loud and clear to buyers that they are in for a treat once they open the door!
Remember, too, to do any city required inspections as well as home and pest, roof and lateral sewer. This allows you the opportunity to not only make sure things are in good working order but many times a buyer will waive doing their own and just use yours. If a buyer does do their own inspections and they believe their inspector has found anything they come back to you about getting a credit for, you have your own inspector to fall back on to validate or refute those findings. Some years ago, I listed a home that the seller did not want to do any pre-sale inspections on. We received 1 offer on the property. The buyer did their own inspections and one of the inspectors claimed they found a problem that cost my seller to give a $10,000 credit…whereas had seller done pre-sale inspections as I had recommended and could have coordinated, they either would have known if this really was a problem or would have had a way to refute it.
As you are settling back into post summer life, and if you have been thinking about selling your home, feel free to reach out to me to find out what your home could sell for, what I offer or even if you would just like to have a cup of coffee chat about our market.