Emeryville? Where the heck is that?
Posted by Marin Modern Team on Tuesday, August 5, 2014 at 5:46:55 PM
By Marin Modern Team / August 5, 2014
Comment

First of all it's my hometown…a city of just one square mile sandwiched in between Oakland and Berkeley on the east side of San Francisco Bay, directly across from the Golden Gate and San Francisco. Its strategic location at the center of the Bay Area's urban core at the conjuncture of several major freeways, next to one of the world's busiest bridges, makes Emeryville a very desirable place to live, work and shop.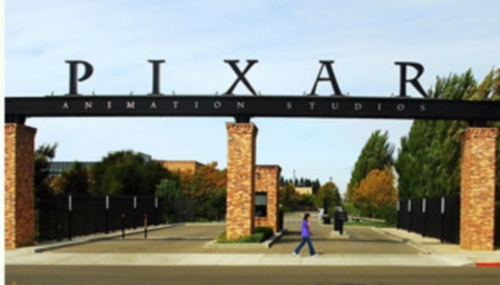 Home to PIXAR studios, Novartis, Bayer and countless other tech companies, there are twice as many jobs in Emeryville as there are people!The convenient location of the Bay Street Shopping Mall provides ideal low intensity yet upscale shopping; stores include Barnes and Noble, West Elm, Pottery Barn, Williams-Sonoma, H&M, just to name a few.The new Uniqlo location has brought even more shoppers but the ample lot makes parking easy.There's Trader Joe's and discount stores, Ross and Marshall's, and Pier One across the street.It is also home to AMC movie theaters, one of the largest in the East Bay with 16 theaters. Once IKEA opened it's first store in Northern California, that really put Emeryville on the radar for shopping.  All the big box shopping stores, such as Home Depot,Target, Best Buy, Office Max, Sports Authority and Baby's R Us, are located over the bridge on 40th St.
Emeryville has become synonymous for loft living, with some of the first and best loft warehouse conversions in the East Bay.Emeryville Warehouse Lofts at 1500 Park Ave, Horton Street Lofts and the Bessler lofts are 3 of my favorites.There are many other loft style condo buildings and loft rentals in the area, all are conducive to walking and biking to many of the cafes, shopping and work. With prices driving workers our of San Francisco to live, Emeryville's close location to the Bay Bridge and BART, makes it ideal. Who needs a car with Emery-go-Round, the local free commuter bus running every 10 minutes to and from McArthur BART station all the way across town to Berkeley Bowl West.
Speaking of transportation, Emeryville has one of the busiest Amtrak stations in the Bay Area. I took the Zephyr all the way to Reno last Valentine's Day weekend to Peppermill Resort Hotel, the best gambling resort for an all comped weekend with a friend.  The route took us on  a breathtakingly beautiful ride through the Sierra's in the observation car. We came back on the commuter train complete with wifi, which goes to San Francisco.  
Established in 1890 and named after its most prominent citizen, Joseph Emery, Emeryville became a significant location for industry in the Bay Area.After the 1906 earthquake, many industries relocated across the bay to Emeryville which was already on its way to becoming home to over 100 companies by 1929.Its central location next to the tracks of the transcontinental rail road, Sante Fe line and an expanding transportation system led to the rapid expansion. During prohibition, a gambling, bootlegging and prostitution culture grew unscathed by local law enforcement. Adding that to the list of dirty steel and iron works, as well as a large slaughterhouse complex, led Emeryville at one point to be proclaimed "the rottenest city on the Pacific Coast." Along San Pablo Ave. many gambling clubs, called card clubs flourished.One still remains, the Gold Club, a 24 hour establishment with its own private security force.Ironically, it still brings in the highest annual tax revenue of any company in current day Emeryville.By 1960 when industry moved to larger, cheaper tracts of land further inland, Emeryville transformed itself with a plan to develop shopping and housing that survives today.
For dining, my favorite is Town House, one of the best known speakeasies of the day with an affiliated bordello in the back.Today it is one of the best restaurants in the East Bay, one of my favorites, with upscale dining in its same "old days" environment.With a long bar across the dining room, serving food and drinks lunch and dinner, it's a great place to meet a friend, sit at the bar and have one or two of the excellent appetizers, or a satisfying grilled steak or lamb salad or perfectly prepared entrées of grilled shrimp, scallops, BBQ ribs and even cheeseburgers.Desserts are simple but delicious, such as the vanilla bean crème brulee or pumpkin pie cheesecake.An extensive wine list composed of wines from California and around the world complete the satisfying menu. It's a great place for happy hour with an outdoor back deck area great on a sunny early evening.
More of my favorite places to eat and drink in Emeryville:
Rudy's Can't Fail Café – punkish diner style restaurant owned by Green Day's Billie Joe.
Rotten Pizza – takeout pizza near Prizefighter bar.
Prizefighter Bar – at the end of Hollis near Ashby, has an eclectic cocktail list (one called Butchertown, named after the original neighborhood, home to slaughter houses) utilizing the many brands of obscure American and world spirits; local and world beers and wine; vigorous after work techie crowd
Summer Summer – yummy Japanese food especially sushi
The Bureau – best burgers in town – great happy hour; same owners as Summer Summer; blue cheese burger with sweet potato fries is to die for.
Arenzmende Bakery – best pizza, bakery and coffee place; located near CVS on San Pablo/40th. Same people as Cheese Board in Berkeley without the lines.
Elephant Bar – even though not known for good food or drinks, I love a nice, friendly sports bar and this is one; good beer, wine and sweet potato fries
Other places on my list of businesses in Emeryville:
The Lounge – drop in nail salon charging only $30 for a mani/pedi.
Emery Bay Optics – chic eyewear with reasonable lens prices
Emeryville Chiropractic – Dr. Paymani took care of my back pain when no one else could; wonderful massage therapist Grace, keeps my stress level down at only $75/hr.
East Bay Palates – owners are kind and gentle; awesome workout