Eichler Modern Living - Concord Eichler Market Update
Posted by Ken Fox on Wednesday, February 29, 2012 at 4:18:28 PM
By Ken Fox / February 29, 2012
Comment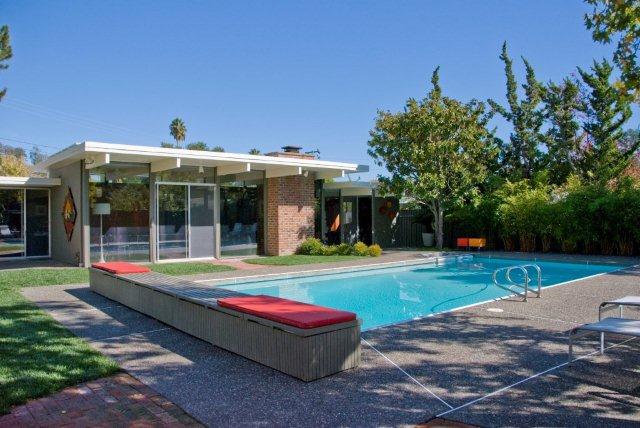 With approximately 175 Eichler homes in three separate neighborhoods, Concord has the third largest concentration of Eichler homes in the East Bay.  Two of Concord's Eichler communities are located south of West Street, between Clayton Road and Wilson Lane.  The third is south of Clayton Road, off of Babel Lane - along Gainsborough, Barrington, and Merridan Drives.
Built in the early 1960s, Rancho del Diablo is an Eichler community of about fifty homes that feature three of Eichler's most popular models, designed by Claude Oakland, A. Quincy Jones, and Frederick Emmons & Associates.  Many of these homes have been well maintained and retain their mid-century appeal.  Just around the corner from Rancho del Diablo, bound by West and Salem Streets is a smaller tract of Eichler homes.
Fewer than two miles from Rancho del Diablo, just east of the Concord Community Park between Gainsborough and Merridan Drives, is Concord's third Eichler tract.  Underground utilities (and the resulting lack of overhead power lines) enhance the clean modern lines of the Eichler homes in this neighborhood.  Many homes in this area feature the characteristics that modern Eichler enthusiasts are searching for, including post and beam construction, radiant floor heating, and a variety of floor plans.
In 2011, four Eichler homes were sold in Concord. The average selling price was $318,500 and on average it took only 7 days to sell a home in Concord.   The lowest sale price was $256,000 and the highest sale price was $369,000.
Visit our Concord Eichler Homes page for current, active listings and register to be notified by email of new Eichler homes as they enter the market.  For current Eichler owners, we have also created EichlerCMA.com for you to track the value of your home by requesting a comparative market analysis.