EASY Tips on Saving WATER!!!
Posted by Marin Modern Team on Friday, April 17, 2015 at 10:42:21 AM
By Marin Modern Team / April 17, 2015
Comment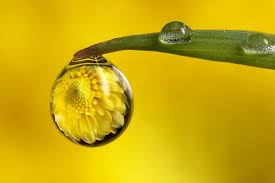 Finally! Easy - and painless - ways to save water. 
It's likely going to be a brown summer in Marin. And this could be just the beginning of a tough drought.
Pretty soon we're all going to feel guilty about taking long showers and accidentally leaving the sprinkler on. But don't fear! Here are a few things you can do that will effortlessly save you hundreds of gallons a month. And maybe more. 
1.    Scrape your dishes instead of rinsing them off before dishwashing. Savings: About 10 gallons a load. That's 1000 gallons a year for many households.
2.    Waiting for hot water in the shower? Catch it in two five-gallon buckets then dump it in the garden. You do the math.
3.    Common sense alert!  Turn off the faucet while you brush your teeth and shave. That's saves 2 gallons a minute!
4.    Put in a new dual-flush toilet. Not only will this save you hundreds of gallons a month, you'll save MONEY. And many Water Districts (like Marin's) are currently offering $100. Rebates on qualifying toilets.
Don't forget to call me if you have any questions regarding our dynamic housing market or if you'd like to learn what your home's value is today.  I'm happy to provide a no-strings-attached evaluation. 
In the meantime, I'll have more tips next month so please tune in. And if you have any to share please write me at
[email protected]
  It's not hard to start conserving water today...just sing shorter songs during your morning shower!
Pam Nichols, Realtor
415.596.0778