East Bay Eats: Public Market in Emeryville
Posted by Marin Modern Team on Thursday, December 15, 2016 at 11:12:32 AM
By Marin Modern Team / December 15, 2016
Comment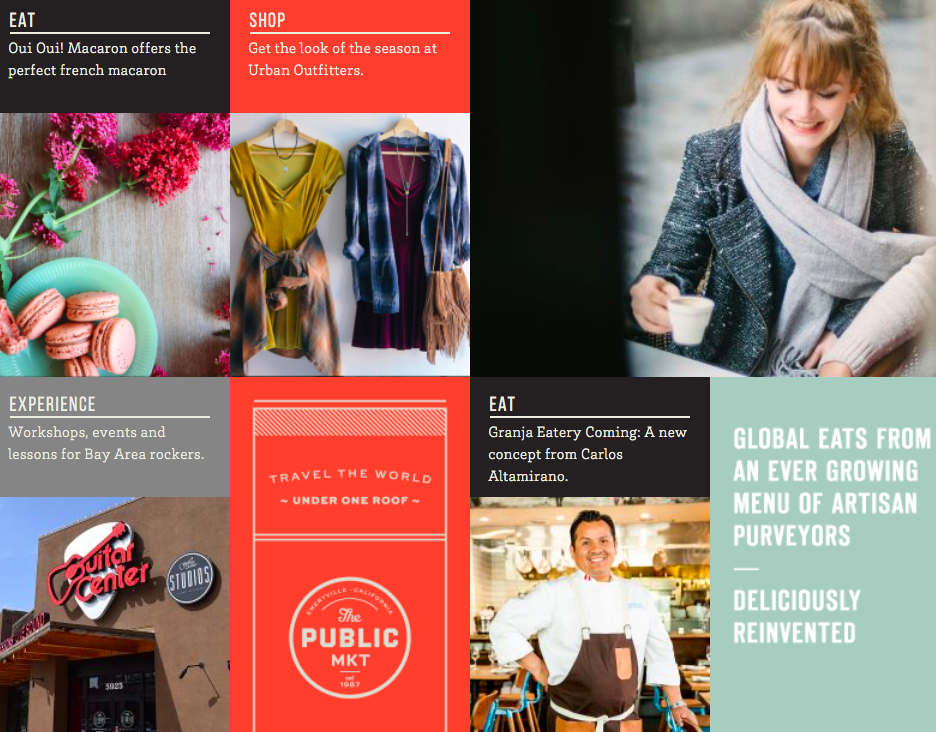 Picture: courtesy of Public Market Website
The East Bay has a lot to offer when it comes to restaurants, bars and cafes. I like going out in the East Bay better than San Francisco, because in general, there's less hype, better parking, lower prices and the food is just as good!
One of my easy go to's for casual (but still good) eating, is The Public Market located on 5959 Shellmound St in Emeryville.
It used to be a dated food court but has been undergoing a great transformation. It has been growing and is sporting now a nice selection!
In this rainy weather, I usually go for comforting, warming food and choose Wazwan Indian cuisine for it's beautiful curries or Shiba Ramen for, you guessed it, Ramen!  Koja Kitchen has an new spin on Korean food . If you want a sit down dinner with table service, try the Hot Italian for authentic thin crust pizzas and some good gelato! There are plenty more places to eat inside: Mayo & Mustard has good sandwiches (I like them better than Ike's), We Sushi features a Sushi Burrito (surprisingly good!) and after you are done eating, get some Macaroons at Oui Oui! Macaron and pair it with a good coffee at Peet's. Parking is usually easy and sometimes there are food trucks outside as well.
Let me know when you go and I'll meet you for coffee and walk you through the real estate market!