Downtown San Anselmo News. Tumbleweed Roam Free San Anselmo Boutique
Posted by Fred Anlyan on Tuesday, June 28, 2016 at 10:59:39 AM
By Fred Anlyan / June 28, 2016
Comment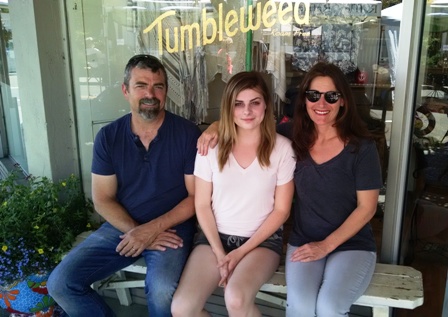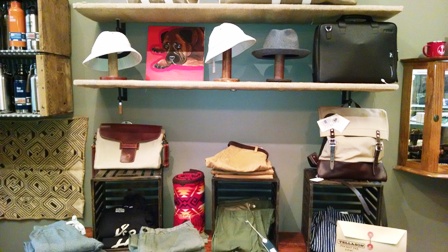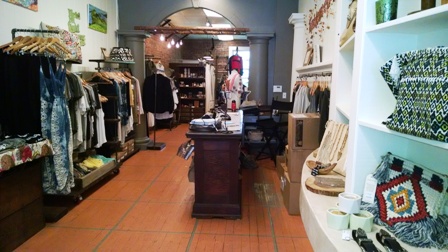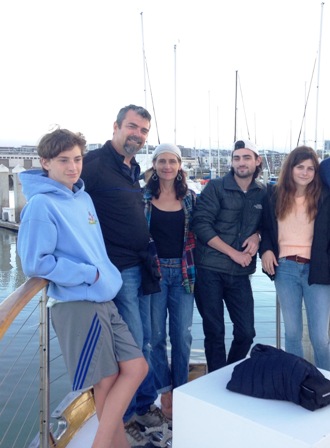 This discovery began on my daily walk around San Anselmo. I was looking for 530 San Anselmo Avenue, the address that appeared on the Juniper Ridge website, identifying Tumbleweed as one of their vendors. Entering the shop, I noticed a lot of  unique, interesting, high quality items for both women and men, and began talking with the woman behind the counter---turns out she is the owner! Somehow, we discovered that we have frequented and enjoyed some of the same, off the beaten path, corners of the globe, though at different times.
Kacey Gardner and her family, husband Tim, sons Duncan and Quinn, and daughter Sophie, recently took a year off to sail a 41 foot Beneteau sloop around the Caribbean. One of their favorite spots, and mine too, is St. Barth, a French island just a few miles from the French/Dutch island of St. Martin/St. Maarten. Upon returning, they found their priorities had changed; Kacey, a family law attorney in private practice, never really did go back to law full time. She and the family had been talking about businesses they could start, and decided on a boutique that would carry an adventurous product line.  It would give them a chance to use their talents and have fun. A number of the family have a flair for the creative and the artistic. Duncan plays electric guitar and is also great with technology. Sophie wants to study business, and plans to enroll in College of Marin in the fall. She's also an artist; in fact, the portrait of the dog displayed with the merchandise above is one of her creations! Not only that, she spent her junior year of high school in Italy and returned speaking fluent Italian! Quinn, who is 14 and going to Drake next year, likes sports, but  took time off from  running, mountain biking, and soccer to help with the store's interior construction, and sometimes he works there too. Tim, who works full-time as a Berkeley police officer, also provides support and encouragement.
Last October, after a lot of talking and planning, the family opened Tumbleweed Roam Free, making their dream a reality. Business has been good and they're enjoying the work and the people they meet. According to Kacey, the main focus is on connecting with people. They like to carry local products: clothing, handbags, bracelets, jewelry, and more, but also travel to shows in LA and Las Vegas or even New York to find just the right items for the shop. Coming soon is a new line of Tumbleweed-branded products including California-casual clothing, leather goods, and candles made with recycled Napa Valley wine bottles in "vintage" scents.  Merchandise is ordered frequently, in small batches, so new items arrive frequently. If you haven't been in the store for a couple of weeks, there are probably some new offerings you haven't seen. And if you haven't been in yet, be sure to stop by and check it out; you'll be glad you did, and you may make some new friends! Maybe you'll even get to meet Piper, the mini-sized 8 month old French Bulldog who enjoys sleeping behind the counter when she's not greeting customers.
Oh, and one more thing---- If you find yourself in Jackson Hole, or St. Barth or some other exotic destination and you see Tumbleweed, go in and look for Kacey, Sophie, Tim, Duncan, or Quinn, embarking on the next phase of the dream.
In the meantime, if you are dreaming about becoming a homeowner in Marin or you want to sell your home to move up, move on, or pursue another dream, call me for the help you need with real estate. I'm looking forward to hearing from you!
BRE 01336593
415-847-0602